Health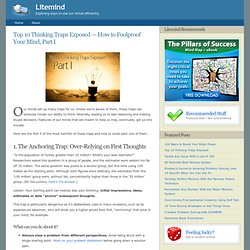 O ur minds set up many traps for us. Unless we're aware of them, these traps can seriously hinder our ability to think rationally, leading us to bad reasoning and making stupid decisions. Features of our minds that are meant to help us may, eventually, get us into trouble.
Organize your mind to organize your life
In one sense, the battle to be happy is a battle against negativity.
How to Reduce Negativity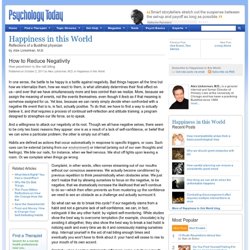 post written by: Marc Email When you stop chasing the wrong things you give the right things a chance to catch you.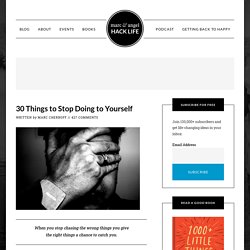 Remember that we are all perfect in the experience of the moment, even if we are experiencing hardships and pain, they are lessons we chose for growth. To heal oneself, first apply no judgement to the situation, see it for what it is: an experience, and a valuable moment in lesson and growth.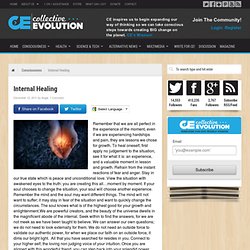 Internal Healing
STOP: Daily Injections of Mindfulness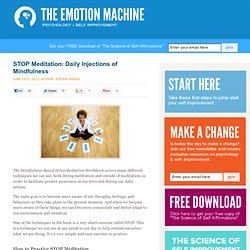 The Mindfulness-Based Stress Reduction Workbook covers many different techniques we can use, both during meditation and outside of meditation, in order to facilitate greater awareness in our lives and during our daily actions. The main goal is to become more aware of our thoughts, feelings, and behaviors as they take place in the present moment.
post written by: Marc Email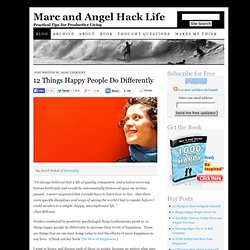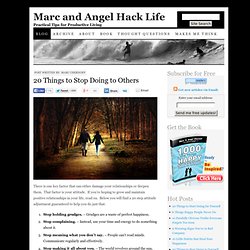 20 Things to Stop Doing to Others
post written by: Marc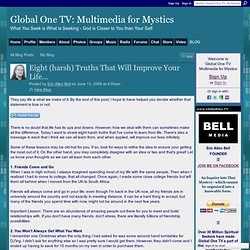 They say life is what we make of it. By the end of this post, I hope to have helped you decide whether that statement is true or not.