Free
EJB Design Patterns The job of the EJB developer is constantly challenging, making the task of designing maintainable and scalable systems difficult without a clear set of best practices to follow. It is with this and other concerns in mind that Floyd Marinescu (Director of TheServerSide.com J2EE Community) worked with thousands of J2EE professionals on TheServerSide to put their collective knowledge together in order to build a library of design patterns, strategies, and best practices for EJB design and development.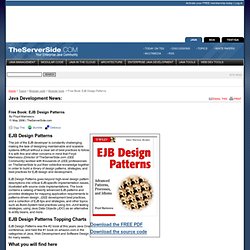 EJB Design Patterns Book on the TheServerSide.com
WP-SpamFree: A Powerful Anti-Spam Plugin for WordPress! | WebGee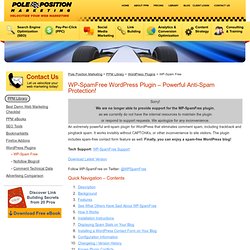 Sorry! We are no longer able to provide support for the WP-SpamFree plugin , as we currently do not have the internal resources to maintain the plugin or respond to support requests. We apologize for any inconvenience. An extremely powerful anti-spam plugin for WordPress that eliminates comment spam, including trackback and pingback spam.