Cheatsheet
uml-2-Notationsuebersicht-oose.de.pdf (application/pdf Object)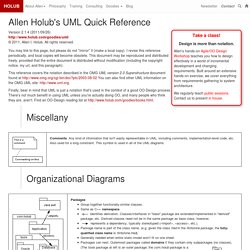 Collaboration (renamed "Communication" in UML2) Diagrams are an alternative presentation of a sequence diagram. They tend to be more compact, but harder to read, than the equivalent sequence diagrams. The example at left is identical in meaning to the Sequence-Diagram example at the end of the previous section.
Portal Developer Guide
The following table lists the search operators that work with each Google search service. Click on an operator to jump to its description — or, to read about all of the operators, simply scroll down and read all of this page.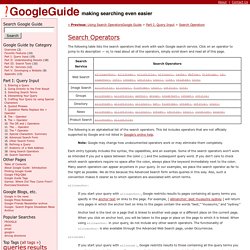 Omondo Corp - The Modeling Eclipse UML Model Driven Tool