Essentiel / divertissant
Photos de Weird Retro
happy snowman..... - OaKoAk
Remi Noell's videos on Vimeo
À É È et Ç, même sur un ordinateur portable (Windows) Qui a dit que les majuscules ne devaient pas être accentuées ? L'Académie Française remet les pendules à l'heure :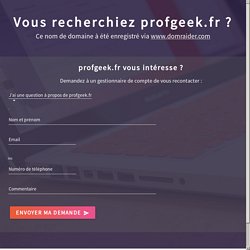 Nos projets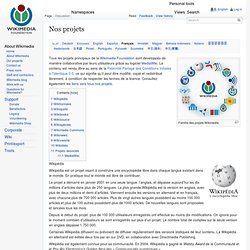 Nos projets From the Wikimedia Foundation Jump to: navigation, search Famille des projets Wikimedia Tous les projets principaux de la Wikimedia Foundation sont developpés de manière collaborative par leurs utilisateurs grâce au logiciel MediaWiki. Le contenu est rendu libre au sens de la Paternité-Partage des Conditions Initiales à l'Identique 3.0, ce qui signifie qu'il peut être modifié, copié et redistribué librement, à condition de respecter les termes de la licence.
God's Number is 20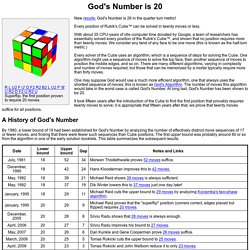 Superflip, the first position proven to require 20 moves. Every position of Rubik's Cube™ can be solved in twenty moves or less. With about 35 CPU-years of idle computer time donated by Google, a team of researchers has essentially solved every position of the Rubik's Cube™, and shown that no position requires more than twenty moves. We consider any twist of any face to be one move (this is known as the half-turn metric.) Every solver of the Cube uses an algorithm, which is a sequence of steps for solving the Cube.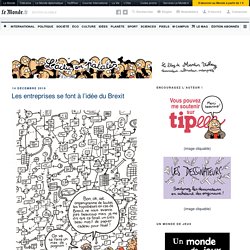 Promotion Voltaire : tout doit partir ! À LIRE sur LeMonde.fr : Jean-Pierre Jouyet, secrétaire général de l'ElyséeÀ LIRE sur LeMonde.fr : Pierre-René Lemas, directeur de la caisse des dépôts Vous pouvez me suivre sur , sur et sur