Veilleseotools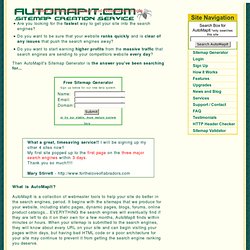 Online Google Sitemap Generator, Site Search Box, Webmaster Tools
Are you looking for the fastest way to get your site into the search engines? Do you want to be sure that your website ranks quickly and is clear of any issues that push the search engines away? Do you want to start earning higher profits from the massive traffic that search engines are sending to your competitors website every day ? Then AutoMapIt's Sitemap Generator is the answer you've been searching for... What a great, timesaving service!! I will be signing up my other 4 sites now!!
GWebCrawler & Google Sitemap Creator
Link popularity: SEO Link Tools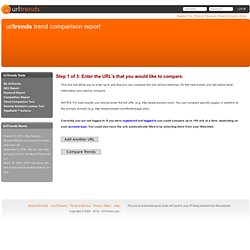 Trend Comparison Report
This tool will allow you to enter up to urls that you can compare the urls varous rankings. On the next screen you will select what information you want to compare. NOTES: For best results, you should enter the full URL (e.g. http://www.domain.com).
Trends: Dec 14, 2011
Download Web CEO