MEDIAS-SOCIAUX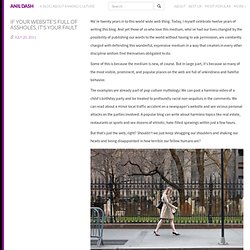 We're twenty years in to this world wide web thing. Today, I myself celebrate twelve years of writing this blog.
If your website's full of assholes, it's your fault
The F-Commerce FAQ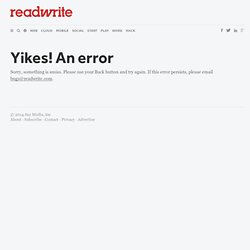 The cost of converting people to sign-up for events, purchase products and register for services decreases considerably when businesses run Facebook advertisements that target existing fans, as opposed to non-fans. Registration acquisition costs can be 44% cheaper, while event sign-ups cost 33% less and purchases are 15% cheaper to achieve. This is according to a recent blog post on Inside Facebook, who was privvy to data from the social advertising agency TBG showing these results. Over the course of a thirteen-client, 4.1 billion ad impression study, TBG found that targeting Facebook fans was more effective than targeting non-fans when it comes to these specific types of conversions. It makes sense that consumers who have already declared their appreciation for a brand are more likely to purchase their products or sign up with that company.
Advertising to Facebook Fans Improves Conversions, Says Study
Value of a Fan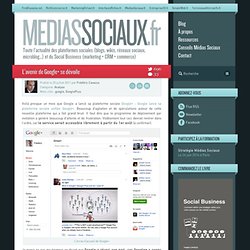 Voilà presque un mois que Google a lancé sa plateforme sociale Google+ : Google lance sa plateforme sociale unifiée Google+.
L'avenir de Google+ se dévoile