Exploitation RAMEAU WebSémantique
LCSH
Modèle anglophone pour la création de Rameau by olejeune Jun 2
Produits et services bibliographiques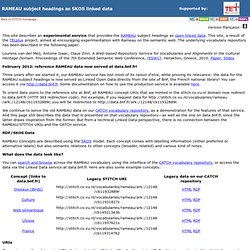 This site describes an experimental service that provides the RAMEAU subject headings as open linked data . This site, a result of the TELplus project, aimed at encouraging experimentation with Rameau on the semantic web. The underlying vocabulary repository has been described in the following paper:
Rameau en SKOS (traduction)
Homepage of the STITCH project
You can find a short depiction of the goals of STITCH in this poster ! Project description Cultural-heritage collections are typically indexed with metadata derived from a range of different vocabularies, such as AAT , Iconclass and in-house standards. This presents a problem when one wants to use multiple collections in an interoperable way. In general, it is unrealistic to assume unification of vocabularies. Vocabularies have been developed in many sub-domains, each with their own emphasis and scope.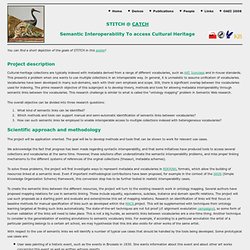 Rameau et SKOS (ABES)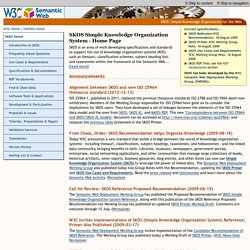 SKOS is an area of work developing specifications and standards to support the use of knowledge organization systems (KOS) such as thesauri, classification schemes, subject heading lists and taxonomies within the framework of the Semantic Web ... [ read more ] Alignment between SKOS and new ISO 25964 thesaurus standard (2012-12-13) ISO 25964-1, published in 2011, replaced the previous thesaurus standards ISO 2788 and ISO 5964 (both now withdrawn).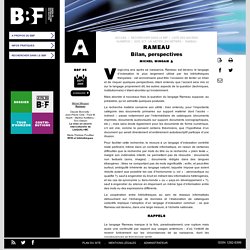 Michel Mingam ( biographie ) Rameau Bilan, perspectives
Rameau