Oklahoma County
We've developed these tools to help you keep tabs on your genealogy plans and progress, so you can research more efficiently. They're great for tracking which records you've searched, which ones you need to, and what's still in the works. To download a form: Click TEXT or PDF next to the name of the form. Depending on your browser, the form will either open immediately or instruct you to save the file to your hard drive.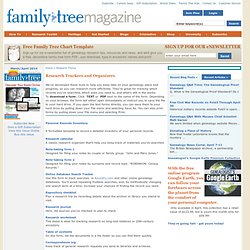 Research Forms
Oklahoma County Oklahoma Free Genealogy Help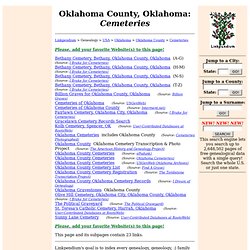 Oklahoma County, Oklahoma: Cemeteries
Linkpendium > Genealogy > USA > Oklahoma > Oklahoma County > Cemeteries Please, add your favorite Website(s) to this page!
Oklahoma Coutny Resources