Watercolors
Alphonse Mucha - Posters and designs. Historically Accurate Disney Princesses Look | WhatsUp Movies - Best Movies,... Posted by admin in Featured Articles on June 6th, 2011 | no responses Everyone know that Disney have some od Best Movies.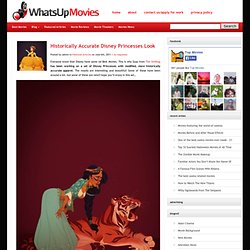 This is why Guys from The Uniblog has been working on a set of Disney Princesses with modified, more historically accurate apparel. The results are interesting and beautiful! Some of these have been around a bit, but some of these are new! I hope you'll enjoy in this set… Colton Kegley - Illustration. Daniel Egne?us Watercolor Illustrations | Trendland: Fashion Blog &... Watercolour : Stina Persson.
Artwork by lawrence yang. Prices for original work ranges from $200 to $1000.
Please email me for more details. Limited edition prints are also available here. "Encounter" - ink and watercolor on paper - 20" x 16" - SOLD "Hydra" - sharpie on bristol- 24" x 17" - not for sale "Aqua Teen Triptych" - ink, watercolor and pastel on paper - each panel is 3" x 12" - SOLD. Watercolor Female Portrait | FindInspirations.com. Silvia Pavarini, Italywebsite: silviapavarini.blogspot.com Monsieur Qui, Pariswebsite: monsieurqui.com Stella im Hultberg, USAwebsite: art scrap blog Yoco Nagamiya, Japanwebsite: yoco-nagamiya.jp Miwa Kaburaki, Japanwebsite: miwakaburaki.com.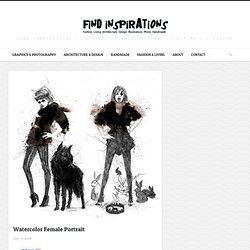 Watercolors by Grzegorz Wróbel | LivingDesign.
---