Want to make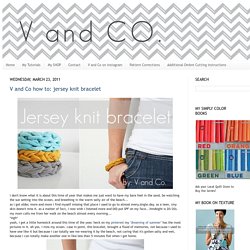 i don't know what it is about this time of year that makes me just want to have my bare feet in the sand, be watching the sun setting into the ocean, and breathing in the warm salty air of the beach... as i get older, more and more i find myself missing that place i used to go to almost every.single.day. as a teen.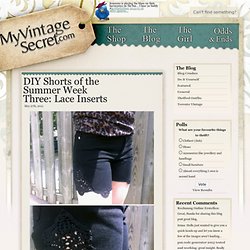 May 27th, 2012
8-bit Fashion. Anrealage F/W 2011 | Tokyo Fashion Diaries
アンリアレイジ秋冬2011年レポート。クールな「低解像度」ファッション。 Anrealage was the breakout collection for me this 2011-12 fall/winter season.
I've seen these before and always thougt they were adorable.
More Design Please - MoreDesignPlease - No-Sew Shirt Scarf &Necklace
The Loom Braid — The Spohrs Are Multiplying...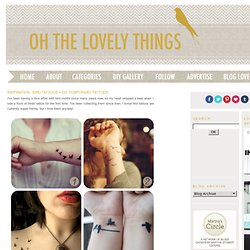 I've been having a love affair with bird motifs since many years now, so my heart skipped a beat when I saw a flock of birds' tattoo for the first time. I've been collecting them since then.