Software
Background The Regular Expressions Changes It's funny how one thing leads to another. When Conversant mails out a email (versus HTML email), it strips out HTML links and puts the URL in parentheses after the linked text. Then it just strips out all other HTML tags, so that the people on the mailing list don't see HTML tags in their email.
[tw] : Finding and Activating URLs with Regular Expressions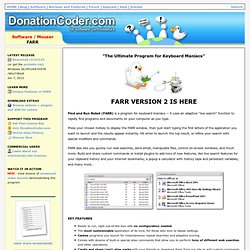 "The Ultimate Program for Keyboard Maniacs" Find and Run Robot (FARR) is a program for keyboard maniacs -- it uses an adaptive "live search" function to rapidly find programs and documents on your computer as you type. Press your chosen hotkey to display the FARR window, then just start typing the first letters of the application you want to launch and the results appear instantly.
FARR (Find And Run Robot) - Mouser - Software - DonationCoder.co
Qtpfsgui - Home
An error has been encountered in accessing this page. 1. Server: qtpfsgui.sourceforge.net 2.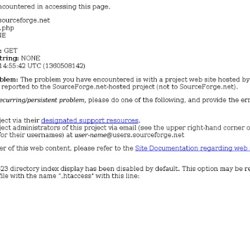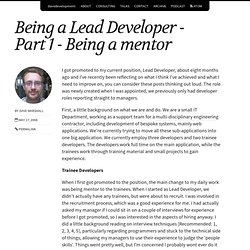 Being a Lead Developer - Part 1 - Being a mentor | DaveDevelopme
17 May 2008 I got promoted to my current position, Lead Developer, about eight months ago and I've recently been reflecting on what I think I've achieved and what I need to improve on, you can consider these posts thinking out loud. The role was newly created when I was appointed, we previously only had developer roles reporting straight to managers. First, a little background on what we are and do. We are a small IT Department, working as a support team for a multi-disciplinary engineering contractor , including development of bespoke systems, mainly web applications.
London electroacoustic club, The Slaughtered Lamb, live acoustic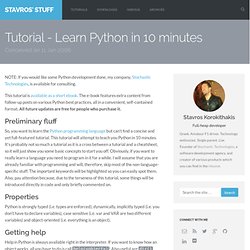 NOTE: If you would like some Python development done, my company, Stochastic Technologies , is available for consulting. This tutorial is available as a short ebook . The e-book features extra content from follow-up posts on various Python best practices, all in a convenient, self-contained format. All future updates are free for people who purchase it.