Opensource
Panorama. Simulation. Health. Project RDL - Open Source Report Definition Language implementat. Download source - 809 Kb Introduction The RDL Project is an open source (GPL) C# implementation of the Report Definition Language (RDL) for the .NET environment, by fyiReporting Software.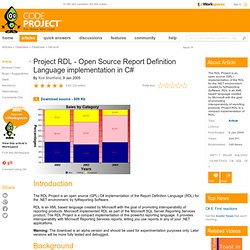 RDL is an XML based language created by Microsoft with the goal of promoting interoperability of reporting products. Microsoft implemented RDL as part of the Microsoft SQL Server Reporting Services product. The RDL Project is a compact implementation of this powerful reporting language. Zxing - Google Code. ZXing (pronounced "zebra crossing") is an open-source, multi-format 1D/2D barcode image processing library implemented in Java, with ports to other languages.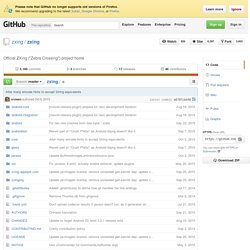 Our focus is on using the built-in camera on mobile phones to scan and decode barcodes on the device, without communicating with a server. However the project can be used to encode and decode barcodes on desktops and servers as well. Wolfram|Alpha.
---