Crafts
Cake postcard tutorial. Make a mailable slice of cake I have so many friends and family members that always say "I wish you could mail me a birthday cake!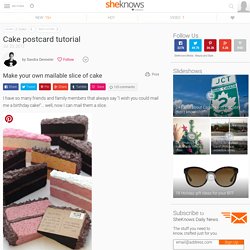 " ... well, now I can send them a slice. DIY String Art. Hi guys!
Dina here from Honey & Fitz back with another tutorial. This time I'm showing you how to make some string art for your little one's room! Rather than deal with hammers and cutting wood, I decided to do this project using cork tiles. Not only are they easy to find and inexpensive, they're also very light weight so you don't have to worry about them falling off the wall and hurting anyone. Here are the supplies you'll need: Makekind: a guest column by laura parke of a girl who makes. This week I'm sharing a simple, yet somewhat time intensive project.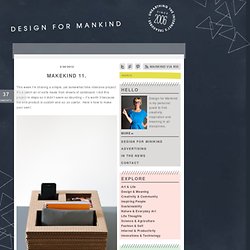 It's a catch-all of sorts made from sheets of cardboard. I did this project in steps so it didn't seem so daunting – it's worth it because the end product is custom and so, so useful. Here's how to make your own! : 25 Handmade Gifts Under $5. If your gift list is long and your budget is small here are some great Handmade Gifts that you can make.
Keep in mind that handmade items are not just beautiful but special… I love to give them and I love to receive them. In my opinion they are the best!
Sewing & Knitting. Household needs/wants. Jewlery. Clothing. Jars/Glass/Bottles.
---