Crafts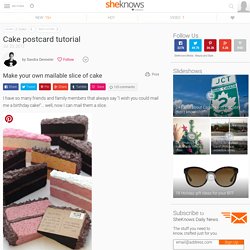 Make a mailable slice of cake I have so many friends and family members that always say "I wish you could mail me a birthday cake!" ... well, now I can send them a slice.
Hi guys! Dina here from Honey & Fitz back with another tutorial.
This week I'm sharing a simple, yet somewhat time intensive project.