EszkozTar (emails, forms...)
AdWords Kulcsszóválasztó eszköz
Search for new keyword or ad group ideas Keyword Planner is like a workshop for building new Search Network campaigns or expanding existing ones. You can search for keyword and ad group ideas, get historical statistics, see how a list of keywords might perform, and even create a new keyword list by multiplying several lists of keywords together. A free AdWords tool, Keyword Planner can also help you choose competitive bids and budgets to use with your campaigns. Whether you're new to online advertising or an experienced pro, you can use Keyword Planner to lay the groundwork for a successful campaign. Learn more.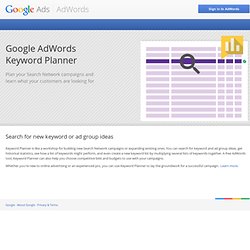 AdWords: Főoldal
Főoldal: Google AdSense
Analytics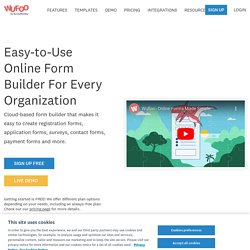 The Introduction Wufoo is a web application that helps anybody build amazing online forms. When you design a form with Wufoo, it automatically builds the database, backend and scripts needed to make collecting and understanding your data easy, fast and fun.
Control Panel