World of Warcraft
Vanity Pets - An index of all Warcraft companions. Petopia: A complete guide to hunter pets in the World of Warcraft. World of Warcraft. The first expansion set of the game, The Burning Crusade, was released on January 16, 2007.[8] The second expansion set, Wrath of the Lich King, was released on November 13, 2008.[9] The third expansion set, Cataclysm, was released on December 7, 2010.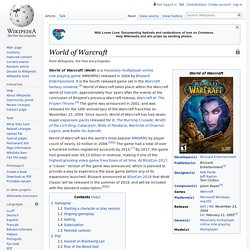 The fourth expansion set, Mists of Pandaria, was released on September 25, 2012.[10] The fifth expansion set, Warlords of Draenor, was announced at BlizzCon 2013.[11] With over seven million subscribers as of July 2013,[12] World of Warcraft is currently the world's most-subscribed MMORPG,[9][13] and holds the Guinness World Record for the most popular MMORPG by subscribers.[14][15][16][17] Gameplay. World of Warcraft universe guide - WoWWiki.
Portal:Main - Wowpedia - Your guide to the World of Warcraft. Help, policies and guidelines Wowpedia is a wiki dedicated to cataloguing Blizzard Entertainment's Warcraft universe (with a focus on World of Warcraft), covering the entire Warcraft series of games, RPG reference books, strategy guides, novels and other sources.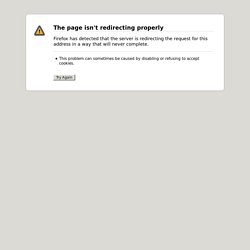 Want to help out? Get an account, and start editing! Got questions? Check out the help pages or visit our forums! World of Warcraft. Wowhead: If you are reading this, stop pressing F5. ZAM World of Warcraft :: A WoW Community and Wiki Site. Questkeep.com - Quest Guides for World of Warcraft.
---