Movies
A Hard Day's Night (1964
Edit Storyline An Eastern cult discovers that the sacrificial ring is missing. Ringo, drummer of The Beatles band has it; sent by the girl (who's to be sacrificed) as a gift. Clang, Ahme, Bhuta and several cult members leave for London to retrieve the ring. After several failed attempts to steal the ring, they confront him in an Indian restaurant.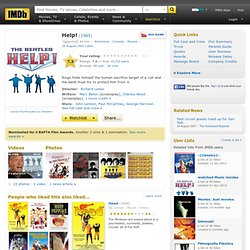 The Beatles Help! (1965
The Pagemaster (1994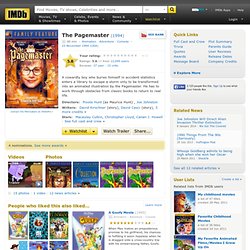 Edit Storyline This is the story of a young boy named Richard Tyler, who spouts statistics about the possibility of accidents. While riding his bike home, Richard finds shelter from a storm inside a nearby library.