DESIGNER & AGENCES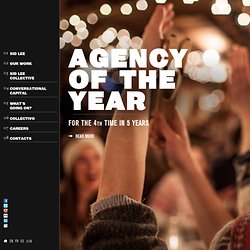 Vice-President, Account Group, Partner With Sid Lee since 2006 and having a passion for digital communications and content. The branded content produced by his team far surpasses the limits of traditional methods of communication.
Opening Build with Chrome to the World A LEGO® Digital Web App in your browser with Google Chrome View Case We are an agency driven by curiosity and passion to solve communication problems in an ever-changing world. We use design and technology to tell stories that can touch the hearts of many, or sometimes just move an influential one. Selected cases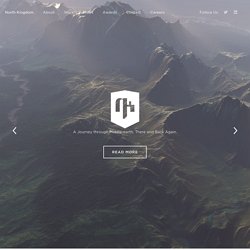 DIVE CREATIVE
BULLY ENTERTAINMENT
"Apparently we're an agency; we definitely used to be..." Our roots are based firmly in design, award winning; effective design that has significantly improved our clients' business performance and has made people stop, look and think. We absorbed the visual and cultural ephemera that surrounded us and used this natural curiosity to help others connect with those elusive people called customers. Or as we now know them in the digital world 'users'. We held their hands as they set us briefs and added their point of view. We listened, learned and lead them forward.
FUDGE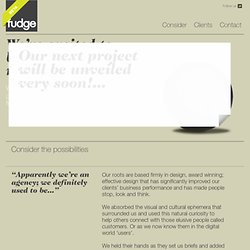 MARCO ROTOLI