Garage rock
The Raconteurs
The Raconteurs "Steady, As She Goes"
Arctic Monkeys
ARCTIC MONKEYS en concert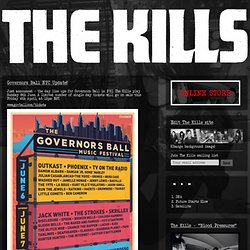 Just announced – the day line ups for Governors Ball in NYC. The Kills play Sunday 8th June. A limited number of single day tickets will go on sale this Friday 4th April, at 12pm EST. www.govball.com/tickets Just announced! Jamie and Alison will play Super Bock in Portugal on July 19th with Kasabian, Foals, Albert Hammond Jr and Skaters.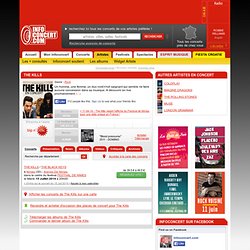 THE KILLS en concert
recherchez ici tous les concerts de vos artistes préférés ! Recherche avancée de concerts Tous les concerts près de chez vous MYLENE FARMER Avant que l'ombre
The Kills
Bio: SATELLITE by The Kills BLACK BALLOON by The Kills TAPE SONG by The Kills
The White Stripes
The Dead Weather | Home
The Dead Weather