Libros
Preguntas más frecuentes
Aquí encontrarás la respuesta a la mayoría de las preguntas que tengas. Si no encuentras lo que buscas, contáctanos a través de nuestro formulario de contacto o nuestro Mapa Web (RECOMENDADO). Por compras de 15 ejemplares o más recibirás un 10% de descuento.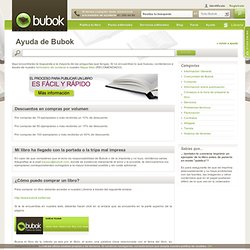 Biografías y memorias
bio | Kasey Edwards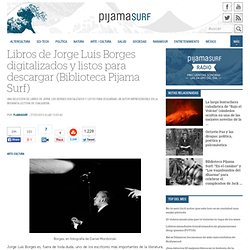 Libros de Jorge Luis Borges digitalizados y listos para descargar (Biblioteca Pijama Surf)
Borges, en fotografía de Daniel Mordzinski Jorge Luis Borges es, fuera de toda duda, uno de los escritores más importantes de la literatura, un hombre de imaginación verdaderamente singular que, sin embargo, tuvo el genio suficiente para convertir en una obra capaz de asombrar a cualquier persona, un refinado ejemplo de humanismo en su sentido más noble: aquel que abraza en el conocimiento y la curiosidad intelectual. Como parte de nuestra Biblioteca Pijama Surf —un esfuerzo modesto de reunir libros que circulan en otros sitios Internet y compartirlos a nuestros lectores— hemos elaborado esta compilación de libros de Borges en formato PDF, digitalizados por otras personas a quienes, aunque no conozcamos por su nombre, agradecemos la generosidad de su gesto.
El regalo del tiempo de Jorge Ramos,
Uniandes - Ciudad Global - Saskia Sassen
Expolibre - Editorial Dinámica: Por Que Deje de Ser Ateo - Libro Completo de Obsequio, Descarga Libre
saltar al contenido de la página Biblioteca Digital Mundial Navegar 8000 a.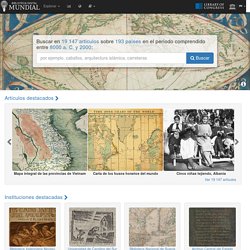 Bishop Holloway presents cogent arguments for reconsidering some of our moral positions, reminding us that religion has often been used to lock us into conformity with moral regulations that are in fact culturally determined. Many of us are no longer willing to base our morality on "blind obedience to any authority, including what is alleged to be divine authority." As our thinking about authority evolves, we may require a "more dynamic understanding of God," one that is more in synchrony with the process of creation.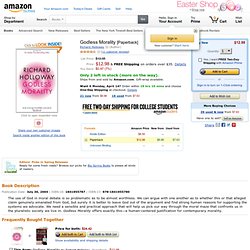 Godless Morality: Richard Holloway
eBook Diarios de bicicleta de David Byrne - Comprar eBook
Science versus Pseudoscience: Do You Know What You Think You Know?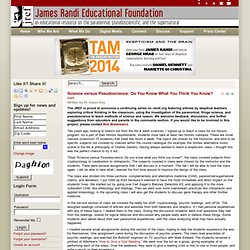 The JREF is proud to announce a continuing series on randi.org featuring articles by skeptical teachers exploring critical thinking in the classroom, using the investigation of the paranormal, fringe science, and pseudoscience to teach methods of science and reason. We welcome feedback, discussion, and further suggestions from educators and parents in the comments section. If you would like to be involved in this project, please contact Bob Blaskiewicz. Two years ago, looking to branch out from the life & earth sciences, I signed up to teach a class for our Honors program. As a part of their Honors requirements, students must take at least two Honors colloquia.
Life and work[edit] Family and early years[edit] Charles Bukowski was born as Heinrich Karl Bukowski in Andernach, Germany, to Heinrich (Henry) Bukowski and Katharina (née Fett). His paternal grandfather Leonard had emigrated to America from Germany in the 1880s. In Cleveland, Leonard met Emilie Krause, who had emigrated from Danzig, Germany (today Gdańsk, northern Poland).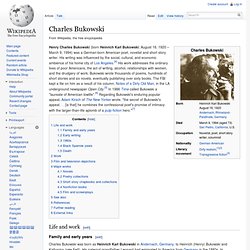 Used and New: Aspects of World Civilization: Problems and Sources in History, Volume 2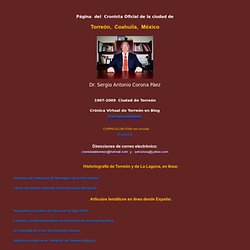 www.geocities.com/sercorona/cronic1.htm
Página del Cronista Oficial de la ciudad de Torreón, Coahuila, México Dr. Sergio Antonio Corona Páez 1907-2009 Ciudad de Torreón
Coordinadora: Alicia Olivera Sedano Edición: Instituto Nacional de Antropología e Historia Colección: Divulgación ISBN: 978607-484-142-8 Precio: 90 pesos (cada tomo) En palabras del antropólogo Guillermo Bonfil Batalla (1935-1991), en esta obra no se narran los grandes hechos de la guerra, sino la vida diaria, las mil maneras de sobrevivir, el ir y venir de los contingentes militares, la leva, las penurias, la muerte, la esperanza o el desconcierto que despertaba en cada quien la lucha que incendiaba al país entero (Introducción). Fue mediante una convocatoria realizada en 1984, que se reunieron 30 testimonios sobre los avatares de la Revolución Mexicana narrados por aquellas personas que vivieron esta guerra civil en las primeras décadas del siglo pasado. El objetivo fue obtener información testimonial de la población que vivió el movimiento, para conocer el sentir popular y real, las anécdotas, además de los acontecimientos y costumbres del periodo comprendido entre 1900 y 1920.
Mi pueblo durante la Revolución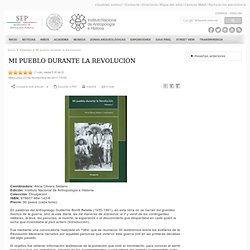 Mountain Biking: Over the Edge - Bill Strickland
The Quotable Cyclist: Great Moments of Bicycling Wisdom, Inspiration and Humor - Bill Strickland