Cat and kittens
Ten Fascinating Facts About Cats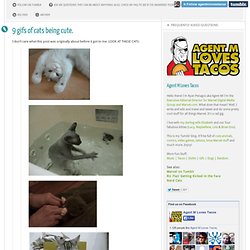 9 gifs of cats being cute.
A Bit About Me Hello there! I'm Ryan Penagos aka Agent M! I'm the Executive Editorial Director for Marvel Digital Media Group and Marvel.com .
Every cat is unique. They have their own personality, cat habits , and their own odd, yet amusingly cute antics. Take our cats as perfect examples of this. Keep in mind, we have six of them!
Do You Want To Understand Your Cat? | Cats | Persian Cat,Bobcat,Domestic Cat,Cat Habits
Cute_Pictures_7513.jpg (650×432)
Bathtime.jpg (800×536)
galleryimage618259669-aug-12-2011-800x541.jpg (800×541)