Movimientos glocales
#OccupySanLazaro
occupación Guadalajar MEx
We the faculty of the City University of New York (CUNY) express our solidarity with the May Day General Strike and the efforts to create a Free University in Madison Square Park on May 1, 2012. We further support a CUNY-Wide Day of Action on May 2, 2012 to build further momentum for social equality, show the collective power of CUNY faculty, students, and staff, and demonstrate our ability to transform the City University of New York into a university that is accessible, accountable, democratic, and free for all. We are proud of CUNY's heritage as the successor to the Free Academy of the City of New York and the historic legacy of CUNY educators committed to building a truly public university free of cost for all New Yorkers. Therefore, we stand against anything that makes CUNY less accessible, less public, less safe, and less affordable.
OccupyWallSt.org | News & Logistics for September 17th
Ruta Ahimsa | permacultura |
UOL Tecnologia debate as expressões do novo ativismo - UOL Notícias
Exiled Tibetan Government Funding Trips To Dharamsala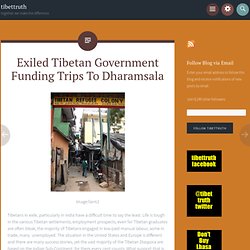 Image:farm2 Tibetans in exile, particularly in India have a difficult time to say the least. Life is tough in the various Tibetan settlements, employment prospects, even for Tibetan graduates are often bleak, the majority of Tibetans engaged in low-paid manual labour, some in trade, many unemployed. The situation in the United States and Europe is different and there are many success stories, yet the vast majority of the Tibetan Diaspora are based on the Indian Sub-Continent, for them every cent counts.
Barrio Nómada
Occupy Wall Street Sept 17
Occupy Together | Home
Facebook
Consensus (Occupy Wall Street)
Occupy Querétaro,México.15.O
15-O The Global Revolution MX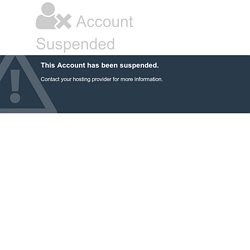 OccupyMARINES
Information Below Provided By Wikipedia : The Stop Online Piracy Act (SOPA), also known as H.R.3261, is a bill that was introduced in the United States House of Representatives on October 26, 2011, by Representative Lamar Smith (R-TX) and a bipartisan group of 12 initial co-sponsors. The bill expands the ability of U.S. law enforcement and copyright holders to fight online trafficking in copyrighted intellectual property and counterfeit goods. [2] Now before the House Judiciary Committee , it builds on the similar PRO-IP Act of 2008 and the corresponding Senate bill, the Protect IP Act . [3] The bill would allow the U.S.
Daily Kos :: News Community Action
Historic! Feds Forced to Surrender to American Citizens Mainstream Media LIES About Federal Standoff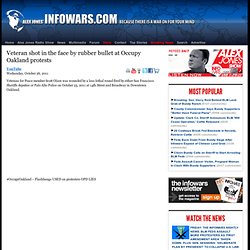 » Veteran shot in the face by rubber bullet at Occupy Oakland protests Alex Jones
Ocupemos la Bolsa | Somos el 99%
GLOBAL REVOLUTION TIME FOR ACTION!