Design pattern library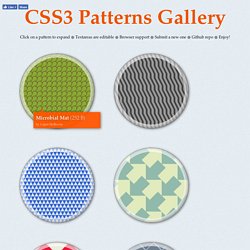 Browser support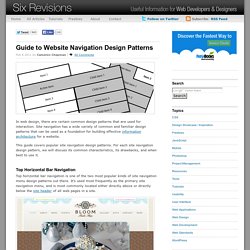 In web design, there are certain common design patterns that are used for interaction.
Guide to Website Navigation Design Patterns
Index - 4ourth Mobile Design Pattern Library
Designing Mobile Interfaces: Patterns for Interaction Design is a comprehensive reference for mobile design patterns.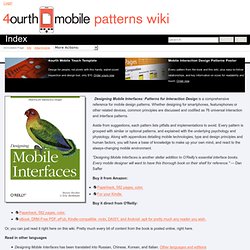 View the most recent patterns added to the library.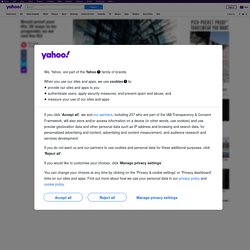 Collection: Search Patterns
User Interface Design Pattern Library
It is important to note that the patterns are offered as proposed sets of design guidelines. They are NOT the only solutions, strict recipes etched in stone, or a substitute for sound human-centered design practices. In our view, it is essential to select and apply the patterns critically and thoughtfully based on an understanding of the users - their level of knowledge, their discovery scenarios and goals, and their modes of information discovery.