philosophical
Get flash to fully experience Pearltrees
Pop quiz: is this flyer ◊ declaring polio vaccine, water treatment, and psychology to be communist plots to destroy America a real pamphlet, or a parody of fervent 1950s "Red scare" tactics? (Answer: it's real!
Reading Materials by Eugene Wigner "The Unreasonable Effectiveness of Mathematics in the Natural Sciences," in Communications in Pure and Applied Mathematics, vol. 13, No.
At the start of this year, we decided to come up with a list of Flash casual games with a philosophical bent. To be honest, we struggled. After days of research, we could only find a handful of games that had the thought-provoking depth we were looking for.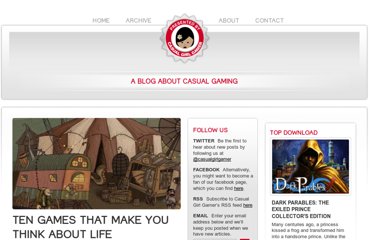 Given enough time, a hypothetical monkey typing at random would, as part of its output, almost surely produce all of Shakespeare's plays. The infinite monkey theorem states that a monkey hitting keys at random on a typewriter keyboard for an infinite amount of time will almost surely type a given text, such as the complete works of William Shakespeare . In this context, "almost surely" is a mathematical term with a precise meaning, and the "monkey" is not an actual monkey , but a metaphor for an abstract device that produces an endless random sequence of letters and symbols. The relevance of the theory is questionable —the probability of a monkey exactly typing a complete work such as Shakespeare's Hamlet is so tiny that the chance of it occurring during a period of time even a hundred thousand orders of magnitude longer than the age of the universe is extremely low (but not zero).
Psychology is the study of the human mind and mental processes in relation to human behaviors - human nature. Due to its subject matter, psychology is not considered a 'hard' science, even though psychologists do experiment and publish their findings in respected journals. Some of the experiments psychologists have conducted over the years reveal things about the way we humans think and behave that we might not want to embrace, but which can at least help keep us humble. That's something. 1.