Programming
The dates for each paper presentation are listed below. For each paper, a student or group of students will be asked to present the paper.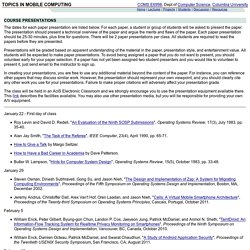 The previous discussion becomes a little clearer if you understand how memory addresses work in a computer's hardware. If you have not read it already, now would be a good time to read How Bits and Bytes Work to fully understand bits, bytes and words. All computers have memory , also known as RAM ( random access memory ).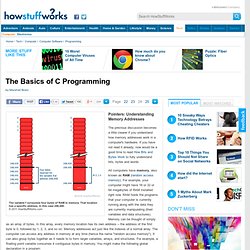 About Stanford University One of the world's leading universities, Stanford was founded in 1885 in what is now Stanford, California.
Computer Science I: Programming Methodology | Stanford Video Course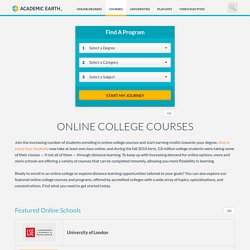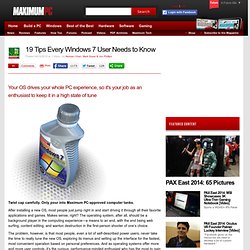 Your OS drives your whole PC experience, so it's your job as an enthusiast to keep it in a high state of tune Twist cap carefully.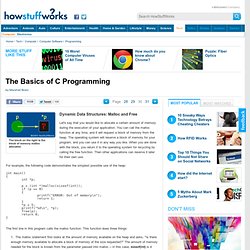 How C Programming Works&
Let's say that you would like to allocate a certain amount of memory during the execution of your application. You can call the malloc function at any time, and it will request a block of memory from the heap.
We all learn many things from reading the conventional books. But now the trend has changed, and with electronic media so powerful we have Ebooks that can be read on computers or mobile devices. Today in WebDesignish we are presenting very useful and recommended list of programming Ebooks with open source licenses, like Creative Commons, GPL, etc. The books can be about a particular programming language or about computers in general. I Hope you guys will share this useful collection with your near and dear ones. Also let me know if you have any other ebook that's free and can be listed here in the collection.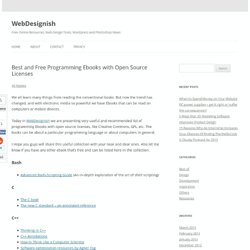 Custom Search People consider computer programming a little tiresome but some find it more enjoyable. Every programmer has to keep up with the latest trends coming in the programming languages.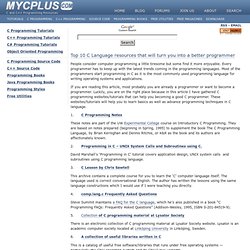 Top 10 C Language resources that will turn you into a better programmer - C and C++ Programming Resources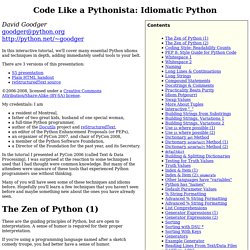 In this interactive tutorial, we'll cover many essential Python idioms and techniques in depth, adding immediately useful tools to your belt.
Using RF modules (433MHz) to send data | TEE BLOG
The term 'geek', once used to label a circus freak, has morphed in meaning over the years. What was once an unusual profession transferred into a word indicating social awkwardness. As time has gone on, the word has yet again morphed to indicate a new type of individual: someone who is obsessive over one (or more) particular subjects, whether it be science, photography, electronics, computers, media, or any other field.
- StumbleUpon
Maximum PC | The 32 Totally Essential (and Free) Apps for Every New PC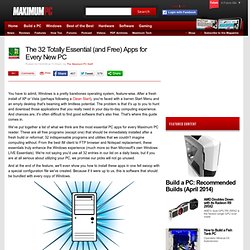 You have to admit, Windows is a pretty barebones operating system, feature-wise.