Important Blogs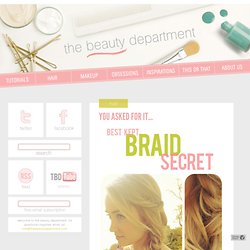 photos + post by Kristin Ess So many emails have come in asking how I did the braid on Lauren's hair for her last Chelsea Lately appearance. I recently recreated that braid and took a couple photos so you could see it up close. Here's the very simple secret to this braid: In a regular braid there are 3 strands.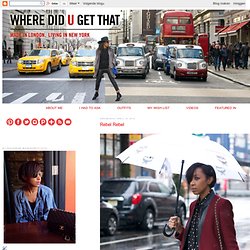 There I was in Times Square getting off the escalator inside H&M and there they were: dark blue slip dresses. Boom! It must have looked like I was still on the escalator judging by the way I glided over to the rack of them. I like the lace part at the bottom. Reminds me of a real night slip dress you thought of wearing outdoors.
photos by Krassi Maje Dalenda coat, HM jeans, &OtherStories sweater, Zara flats, Céline bag Nothing says errands day like a pair of cuffed jeans, unbuttoned fur and almost non-existent flats.
Vasilieva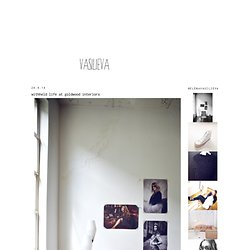 ShopStyle for Fashion and Designers - Shoes, Jewelry, Dresses & Clothes
Topshop Jackets, Phillip Lim Bags, Jeffrey Campbell Heels | "TRIBAL" by MadameDeRosa
Last month I did a makeover story with Kelsie and had many requests for a maiden braid tutorial. Yesterday she came in and we photographed these simple step by steps. Kelsie has extremely long and thick hair, but anyone with shoulder length or longer can do these braids (see my photo below for an example).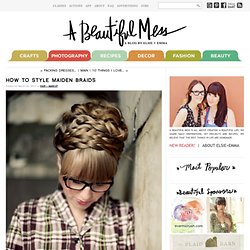 Et voici le premier post de Megan, qui va nous parler d'amour et qui se présente aujourd'hui. Bonne journée ! Garance Hello new friends ! Qu'est-ce qu'on dit, déjà ? C'est un boulot ingrat, mais il faut bien que quelqu'un s'y colle… C'est exactement ce que je ressens depuis qu'on m'a gentiment demandé de vous relater ici mes aventures – et bien sûr, mésaventures – sentimentales et sexuelles.