Important Blogs
YOU ASKED FOR IT… - StumbleUpon. Photos + post by Kristin Ess So many emails have come in asking how I did the braid on Lauren's hair for her last Chelsea Lately appearance.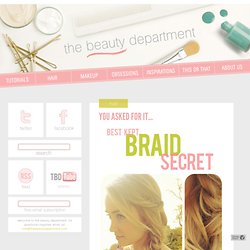 I recently recreated that braid and took a couple photos so you could see it up close. Here's the very simple secret to this braid: In a regular braid there are 3 strands. Where Did U Get That - The Fashion Blogger from London living in New York. Vasilieva. ShopStyle for Fashion and Designers - Shoes, Jewelry, Dresses & Clothes.
Topshop Jackets, Phillip Lim Bags, Jeffrey Campbell Heels | "TRIBAL" by MadameDeRosa. How To Style Maiden Braids - A Beautiful Mess - StumbleUpon. Last month I did a makeover story with Kelsie and had many requests for a maiden braid tutorial.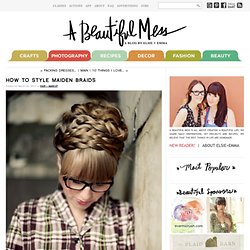 Yesterday she came in and we photographed these simple step by steps. Kelsie has extremely long and thick hair, but anyone with shoulder length or longer can do these braids (see my photo below for an example). JAK & JIL. Garance Doré. Le Fashion.
---