DSLR / Réal
The forum for dslr filmmakers. Tools for Filmmakers and Photographers. Confessions Of A 10 GbE Newbie – Part 6: Breaking the 10GB Data Barrier Breaking the 750 MB/s barrier In parts 1 through 5 of this series, we discussed 10GbE networking basics, built up a software toolkit, reviewed 10GbE NAS performance, discussed why you should consider a NAS, and took a close look at … Continue reading Posted in Cinevate News, President's Blog Tagged 10GB, 10GB/s, 10Gbe, Adobe CC, Cinevate, Ethernet, NAS, Networking, QNAP, Workflow Confessions Of A 10 GbE Network Newbie – Part 5: SMB3 Last time, I wrote about how I believe every small to medium sized business should consider a NAS.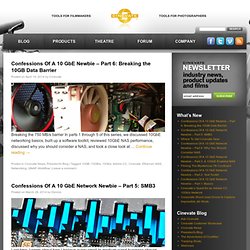 Tutoriels video PP, AE. Panier S'enregistrer International Retouche d'images & Photographie 161 formations, 852 heures Business 134 formations, 504 heures.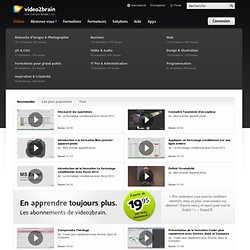 Camera tutorials and workshops by DSLR Tips. EOSHD. Seb Farges. Arty, films documentaries and music videos director sebfarges@me.com THANK YOU FOR THE 7.727.043 VISITORS, 875.996 PLAYS, 6501 LIKES AND 3641 COMMENTS ON MY WORK WITH THE GH1, GH2, GH3 AND NOW WITH THE OM-D and the Sony A7 !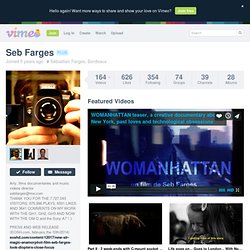 :) Learning DSLR Video. Philip Bloom's blog. NoFilmSchool. Canal Ti Zef, la video independante à Brest.
---