DSLR / Réal
Tools for Filmmakers and Photographers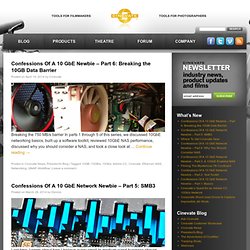 Commercial Shoot With Canon EOS 1D C Whether you're certain that 4k video is the next essential format, or that it's a technology that's pre-maturely ahead of the supporting output devices, there are filmmakers and photographers that are embracing it. The Canon EOS 1D C is a … Continue reading Duzi Slider Reviewed in -45 Degrees Our local filmmaking friend Matt Popowich, of Westfort Films, recently had the opportunity to take the Duzi Camera Slider with him on a shoot up north to Fort Severn.
Panier S'enregistrer International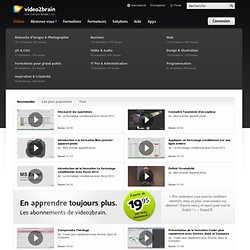 Camera tutorials and workshops by DSLR Tips
EOSHD
Seb Farges on Vimeo
Arty, films documentaries and music videos director sebfarges@me.com THANK YOU FOR THE 7.116.184 VISITORS, 831.581 PLAYS, 6221 LIKES AND 3581 COMMENTS ON MY WORK WITH THE GH1, GH2, GH3 AND NOW WITH THE OM-D and the Sony A7 ! :) PRESS AND WEB RELEASE (Sonyalpharumors.com, january 4th/2014)sonyalpharumors.com/sony-tidbits-great-rx1-for-fashion-article/#comments (43rumors.com, september 24th/2013)43rumors.com/a-little-bit-of-everything-250/ (43rumors.com, september 2nd/2013)43rumors.com/first-slr-magic-17mm-t1-6-cine-lens-test-available-in-spring-2014-for-499/ (Thinkingdance.net, july 16th/2013)thinkingdance.net/articles/2013/07/16/3/Viewing-Made-to-Order/ (43rumors.com, july 13th/2013)43rumors.com/a-little-bit-of-everything-252/ (hybridcams.fr, june 24th/2013)hybridcams.fr/womanhatthan/ (Dance Made Order, june 2013)dancesmadetoorder.com/blog/2013/06/sebastien-farges-one-of-our-edition-25-artists/ (Métamorphose - Expérience N° 2, june 2013)eloisevene.com/experiences/?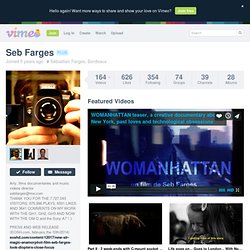 Learning DSLR Video
Philip Bloom's blog
Canal Ti Zef, la video independante à Brest