DSLR / Réal
Tools for Filmmakers and Photographers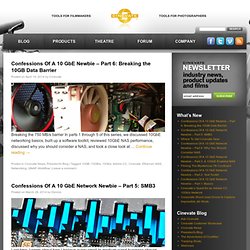 Confessions Of A 10 GbE Newbie – Part 6: Breaking the 10GB Data Barrier Breaking the 750 MB/s barrier In parts 1 through 5 of this series, we discussed 10GbE networking basics, built up a software toolkit, reviewed 10GbE NAS performance, discussed why you should consider a NAS, and took a close look at … Continue reading Posted in Cinevate News, President's Blog Tagged 10GB, 10GB/s, 10Gbe, Adobe CC, Cinevate, Ethernet, NAS, Networking, QNAP, Workflow Confessions Of A 10 GbE Network Newbie – Part 5: SMB3 Last time, I wrote about how I believe every small to medium sized business should consider a NAS.
Panier S'enregistrer International Retouche d'images & Photographie 146 formations, 811 heures Business 123 formations, 481 heures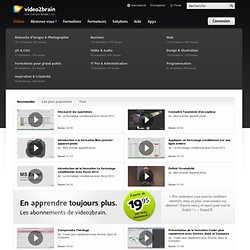 Camera tutorials and workshops by DSLR Tips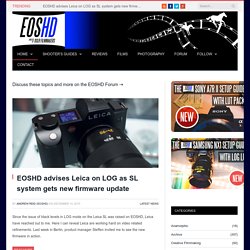 Sunday, 06 April, 2014 23:32 UPDATE: I am hearing the price has been confirmed at just $1699. If true that is quite a bargain. But don't forget the cost of external recorder for 4K.
EOSHD
Seb Farges on Vimeo
Arty, films documentaries and music videos director sebfarges@me.com THANK YOU FOR THE 7.727.043 VISITORS, 875.996 PLAYS, 6501 LIKES AND 3641 COMMENTS ON MY WORK WITH THE GH1, GH2, GH3 AND NOW WITH THE OM-D and the Sony A7 ! :)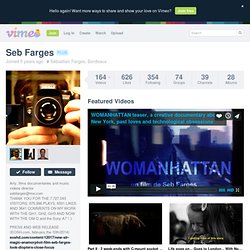 Learning DSLR Video
Philip Bloom's blog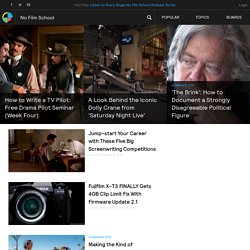 It has been a big week for independent films — especially for independent, crowdfunded films. Not only is 10% of this year's Sundance slate made up of Kickstarter-funded films, but Vimeo made an announcement at the festival yesterday that they're launching a program specifically for films that have raised funds through crowdfunding platforms, offering $500K in support for marketing. Continue on for more info. More » Premiere Pro Tutorial: Taking Creative Control of Your Black & White
Canal Ti Zef, la video independante à Brest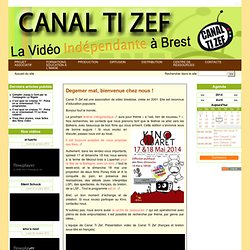 Canal Ti Zef est une association de vidéo brestoise, créée en 2001. Elle est reconnue d'éducation populaire. Bonjour tout le monde, Le prochain festival intergalactique aura pour thème « à l'est, rien de nouveau ? ». Nos recherches, les contacts que nous prenons font que le festival va aller vers les Balkans, avec beaucoup de bon films qui nous arrivent.