Blogs
Blogs - infolaw Lawfinder
Steven D. Levitt is an economist. Stephen J.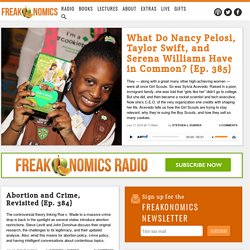 The Magistrate's Blog
The reliable core of hardline contributors to our comments are to a man (or woman) convinced of the value of, and need for, deterrence to prevent offending and reoffending. Of course deterrence can work - I would not dream of parking in a location where I might be clamped any more than I would consider shoplifting, that would have different but devastating consequences for me - but I have often pointed out that for someone to be deterred they must possess rational reasoning and thought processes. Drink and drugs, taken in sufficient quantity, will often blank out any deterrent effect, leaving the user to do things that are not just wrong, but manifestly against his own interest. Others simply do not connect actions with consequences, and these people fill our courts every day. That brings me to Adam, a man in his early forties who could easily pass for 65.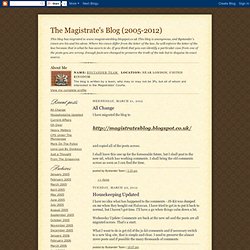 John Flood's Random Academic Thoughts (RATs)
(Earnest Studio: Furniture Families) The "chair" above comes from a Netherlands designer, Rachel Griffin, who is a multidisciplinary designer. Her work encompasses buildings, furniture, public installations, and experimental books.