Twitter & Social Media
Lawyer assesses Pinterest's copyright situation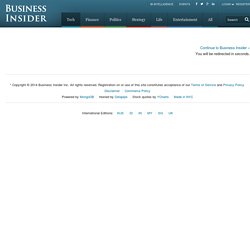 A woman named Kirsten decided to look into the legality of Pinterest. After all, she's a lawyer with a passion for photography. What she found scared her so much, she shut down her Pinterest boards entirely. Kirsten's investigation began after she saw photographers complaining about copyright violations on Facebook. She wondered why Facebook could get in trouble for copyright violation and Pinterest couldn't. She browsed Pinterest's Terms of Use section.
Several light-years ago in Web time, Jonathan Franzen spoke at Tulane University and said that he found Twitter "unspeakably irritating," expressing a concern for "serious readers and writers" and the medium's inability to "cite facts or create an argument." I like that Franzen doesn't sound like a celebrity worried about reducing friction and shifting units. He is the Kanye West of fiction: popular, gifted, influential, and willing to make unpopular statements without the intervention of handlers. But Thomas Jones at the London Review of Books points out that Franzen makes a "category error" by pitching Twitter users against serious readers/writers. The two coëxist, happily.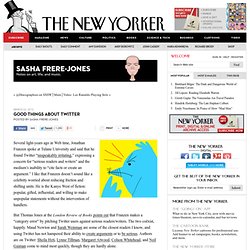 Sasha Frere-Jones: Good Things About Twitter
The Abysmal Google+ Numbers: Users Spending 3 Minutes per Month on the Site - Rebecca J. Rosen - Technology
For many months now, the specter of Google+'s eventual failure has grown as a real possibility. It certainly *seemed* that the site was not catching on, but any real data to confirm that intuition was hard to come by. Certainly, when Google's own numbers turned out to be a flimsy charade, that seemed to be an ominous indication. An Instagram photo of "social media explained through donuts" went viral earlier this month, providing a few chuckles by confirming what everyone seemed to suspect: Google+ is an abandoned shell, a place once flooded by the curious and the speculators, only to have been abandoned by everybody but a few Google employees still trying to drum up interest.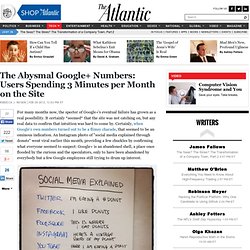 Twitter Is All in Good Fun, Until It Isn't