Funny Stuff
Funny Pics
The magic button — Make Everything OK. Comics. Fail blog. Inside. Grundgesetz der Jeugen Zehovas (etwa 1995) Protokollführer: Kiki, die Schlampe, die schreiben kann.
Sylvia (auch Günther genannt) – Das Miststück mit dem Buckel Die Menschenwürde ist unantastbar und Frauen müssen blasen. Scandinavia and the World - EPIC BATTLE. Like a King. Scumbag Superman. Uncyclopedia. Hauptseite. Videos. Elanor. Channels. Bad Books, Good Times | Two english majors, too many terrible books | Page 4. Travis Skips Ahead Two Months Because Nothing In Ariel's Chapter This Week Was Important: Walking Disaster Chapter 25 Ready for this book to somehow get even worse?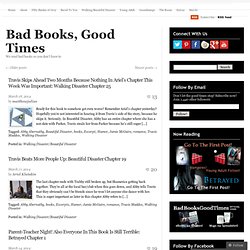 Remember Ariel's chapter yesterday? Things 90s Kids Realize | A warm & fuzzy cup of nostalgia for my fellow 90s kids.
---