Engleza
Longman English Language Teaching: Exams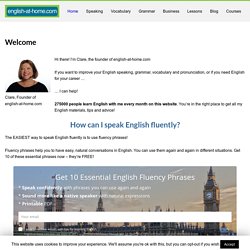 Welcome New to the site? Choose a section from the right to learn English grammar, vocabulary and speaking with games, free lessons & more. Our new ebooks are here! New: 505 Business Idioms and Phrasal VerbsEnglish Grammar for Busy PeopleBusiness Writing Essentials - How to Write Letters, Reports and EmailsFind out how to speak and write better English with our English books. Thanks for visiting our site - we're here to help you learn English!
Learn English online: EnglishLearner.com EnglishLearner.com helps you learn English online with exercises on grammar, reading comprehension, vocabulary and listening at beginner, intermediate and advanced levels. Recently added exercises: Our suggestions: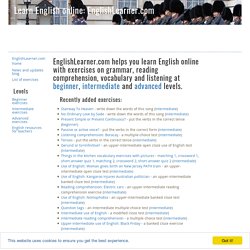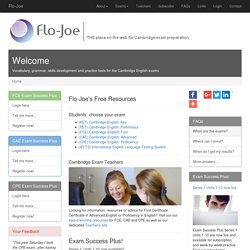 "This past Saturday I took the CPE exam, after having followed your CPE Exam Success Plus course. Obviously I don't have the test results yet, but I felt very comfortable taking the test. I liked the hands-on practice tests, which prepare you for the type of questioning the exam uses.