Musées
inIVA: inIVA Online - about inIVA
Videomuseum est un réseau de musées et d'organismes gérant des collections d'art moderne et contemporain (musées nationaux, régionaux, départementaux ou municipaux, Centre national des arts plastiques qui gère la collection nationale dite fonds national d'art contemporain (fnac), Frac, fondations) qui se sont regroupés pour développer, en commun, des méthodes et des outils utilisant les nouvelles technologies de traitement de l'information afin de mieux recenser et diffuser la connaissance de leur patrimoine muséographique. Les méthodes et outils utilisés dans ce réseau permettent : • L'informatisation de la documentation et de la gestion des collections par le logiciel Gcoll (inventaire, photothèque, médias numériques, régie, ateliers, constats d'état, restauration, mouvements des œuvres…). • La diffusion de la connaissance de ces mêmes collections par Internet avec le logiciel Navigart. Téléchargez le dossier détaillé en PDF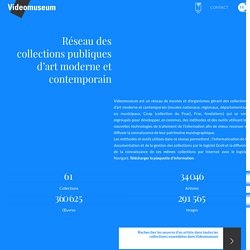 PLUG IN ICA
timothy taylor gallery 2006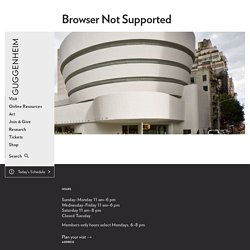 Guggenheim Go New York
Partners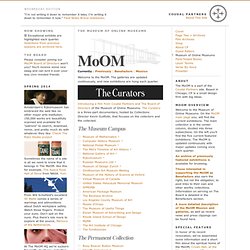 Exceptional exhibits are highlighted each quarter. Selections from previous seasons are archived here. Please consider joining our MoOM Board of Directors won't you?
Tout a commencé avec la construction des tours Société Générale à La Défense. Les nouveaux locaux offraient d'étonnants espaces d'exposition à investir par la création plastique. Dès 1995, notre Groupe initiait une collection d'art contemporain qui, en se développant au fil des ans, est devenue le socle d'une véritable politique de mécénat.
Modern Art Gallery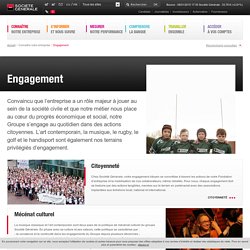 Visite virtuelle des collections - Rez-de-chaussée
Galerie Anne Barrault
Centre d'art contemporain, Genève
español deutsch français italiano 日本語 한국어 русский 中文(简体) 旧版 português Hours (Main Building) Open 7 Days a Week Sunday–Thursday: 10:00 a.m.–5:30 p.m. Friday and Saturday: 10:00 a.m.–9:00 p.m. Closed Thanksgiving Day, December 25, January 1, and the first Monday in May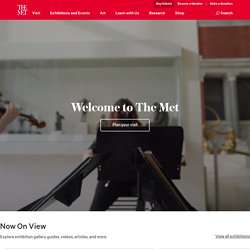 Jacques Walther, peintre et sculpteur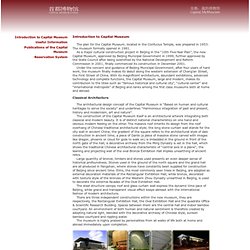 Capital Museum-English
Introduction to Capital Museum The plan for the Capital Museum, located in the Confucius Temple, was prepared in 1953. The museum formally opened in 1981.
Musée du quai Branly
BALTIC Centre for Contemporary Art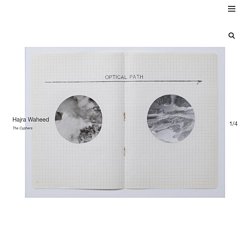 What's On Fabrice Hyber Fabrice Hyber (born Luçon, France 1961) is one of the most inventive and influential artists of his generation. Hyber's continually evolving work includes painting, drawing and installation and is developed from a principle of echoes, in which each work is made in response to another. David Maljkovic