Art_projects
An Illustrated Life by Danny Gregory
By Danny Gregory - Table of Contents
I am an author and creative director dividing my time between Los Angeles and New York. I am working on several projects with publishers and with clients while speaking at conferences and organizations here and in Europe. Before setting up this new bi-coastal life, I was Managing Director and Executive Creative Director of mcgarrybowen in New York. I helped build the agency, from its humble origins as a couple of dozen people sitting in a room looking at the phone and waiting for it to ring — to the global behemoth (1,000+ people, offices on three continents) it is today.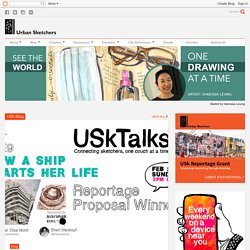 Register Now for Symposium in Paraty Registration is now open for the Fifth International Urban Sketching Symposium in Paraty, Brazil! This year we are accommodating more sketchers than ever by providing passes for different levels of participation. Visit the symposium website for more information. Urban Sketchers Applies for Knight Foundation Grant The Urban Sketchers Board has submitted a proposal for a Knight News Challenge Grant from the Knight Foundation.
A Practice for Everyday Life is a design agency working with some of the world's most successful companies, galleries, institutions and individuals. We create a diverse range of work including brand identities, art direction, signage & wayfinding, exhibition design, print, editorial & publishing and websites from concept to production. We investigate, explore and experiment to draw together stories which can translate and transform the ordinary into the extraordinary. This approach has always led to thoughtful and inspired design solutions, and earned us a reputation for crafting intelligent, beautiful and innovative work. We have established an exceptional reputation through work for Architects' Journal, British Council, Phillips de Pury, Tate Modern & Britain, Victoria & Albert Museum and Wellcome Trust and are an increasingly sought after partner for collaborations with architects, curators, creative directors and photographers.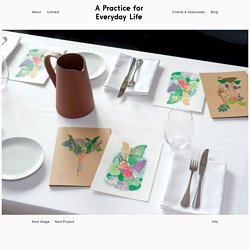 APFEL - A Practice for Everyday Life