Quirky but Useful
Interacting with the moon
Macsween - Macsween haggis tacos
Christmas in the Trenches.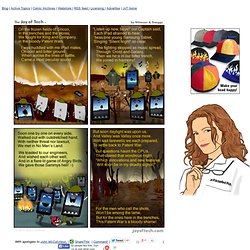 The Joy of Tech is a comic about technology and pop culture, created by Nitrozac and Snaggy, and updated three times a week. We like to feature the people and events that are making today's tech news. We've been making comics on the web since early 1999, and The Joy of Tech just celebrated its 10th anniversary. We're very proud to be featured regularly on places like AllThingsD (from the people who publish The Wall Street Journal), Bloomberg Businessweek, Folha in Brazil, and others, both on the web and in print.
Blogging as a concept and a culture has gained widespread relevance in the present times. People today are driven by a new found zeal and self reliance, and have moved out of the shadows of self doubt and nonacceptance. They confidently share with the world whatever they have to say, and Internet as a medium provides them with the group of audience who will be interested in going through their sentiments.
25+ Lively WordPress Plugins for an Interactive Blog
160 Free PSD Files Every Designer
Architecture, Art, Design, Inspirations, Nature, Photos, Style, Technology, Video, Web Here we have an awesome assortment of 160 high-quality free PSD files that you can download and use for free. For a graphic designer, PSD files can come very handy because they can easily edit, modify and customize these files according to their own taste and desire.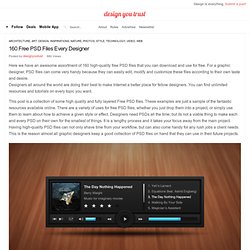 For his contribution to the 'Future of the Photography Museum' exhibition at the FOAM museum in Amsterdam, Erik Kessels turned to Flickr. Kessels printed every photo uploaded to the photo sharing site within a 24-hour period and threw the avalanche of prints into a room to demonstrate the overwhelming amount of photos that are shared every single day. Says Kessels of '24 Hours in Photos,' "We're exposed to an overload of images nowadays. This glut is in large part the result of image-sharing sites like Flickr, networking sites like Facebook, and picture-based search engines.
24 Hours in Photos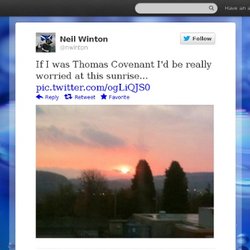 Have an account? Sign in New to Twitter? Join Today » Forgot password? Already using Twitter via text message? Language: English
Neil Winton: If I was Thomas Covenant I
Expired patent of the day: Lego – Boing Boing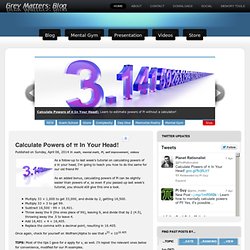 Blog
Before getting to the main topic of today's post, I have a couple of announcements to make! First, I've normally tried to post on Thursdays and Sundays on this blog, but regular commitments are taking priority, so I'm going to be posting on Sundays only for the time being. Second, I recently created a new subreddit all about mental math techniques. If you're on reddit.com, please subscribe and contribute your own thoughts and links!