Good Designers
ap-o.com / design & code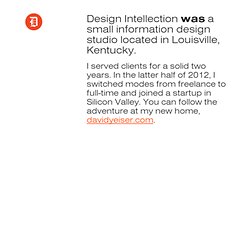 In 2003, I inadvertently discovered web standards. The site was Dan Rubin's Superfluous Banter and there was a beautiful light green menu bar with block hovers on the links. I loved it so much I told myself that no matter what I was going to decipher the crazy Javascript that made it work. I viewed the source and all I saw was a plain HTML unordered list.
Services • Design Intellection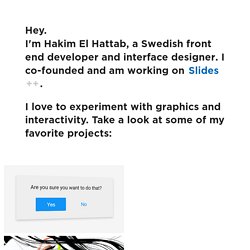 Experiments This is my creative lab and interactive playground. It's focused on the exploration of interaction, visual effects and technologies. Kontext Open Kontext A context-shift transition inspired by iOS.
Braten
HORT
Jordan Gray Creative
Monomalist
RVLVR
Tim Boelaars
tom albrecht
Latest projects from our Portfolio | Inservio web solutions
Tobias Bjerrome Ahlin
The Box - Episode 2: Shaun Inman
Home - Iconaholic
Freelance Website Designer, Logo Designer and Front-End Developer in St. Louis | Christopher Meeks
Frank Chimero
Shyama Golden
Mes compétences dans le cadre de projet Internet recouvrent les domaines suivants : Conduite de projet Analyse des pré-requis et des contraintes Formalisation des objectifs Rédaction des spécifications fonctionnelles ou de cahiers des charges Étude et rédaction des cas d'utilisation Utilisation de méthodologies de conception orientée utilisateurs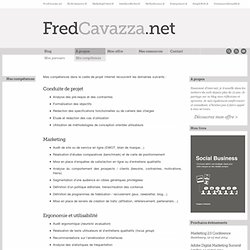 Mes compétences
Mac Tyler
Work | Pat Dryburgh
Dan Cassaro - Design/Animation/Illustration
Milos Milikic - Superstar Web and UI designer and WordPress developer
Dieses Mal möchten wir mit einer kleinen Frage beginnen: Wie sieht euer Arbeitsplatz gerade aus?
Graphic Design Bureau
Tom Huveners - Designer & Thinker
Tom Huveners