Funny Pictures/Videos
Coffee_drawings_1.jpg from chillhour.com. Age vs. Race. Funny Photos Funny Pictures Facebook Covers.
Guinness-rainbow.jpg from mediaite.com. b3d8c111f742d0aab89169f9c07971ac.jpg from cvcdn.com - StumbleUpon. Cat Hugs Baby Kitten Having Nightmare&Video. Hug Chair by Ilian Milinov & Yanko Design - StumbleUpon. A Chair for Clingy Lovers If you've ever had someone sit in your lap, you know that 15 minutes is about the max your legs can handle.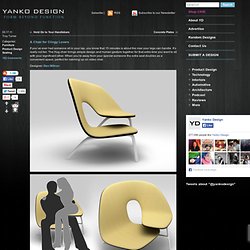 It's really not fair. The Hug chair brings simple design and human gesture together for that extra time you want to sit with your significant other. PICS THAT DONT SUCK!!! D: Expectations vs. Reality (16 Pics) | - StumbleUpon. Hammock boat!
---