food
Get flash to fully experience Pearltrees
Yesterday as I stood in the kitchen trying to figure out what to make for dinner I wondered to myself, how do those people do it on those shows where they are given random ingredients and are suppose come up with something genius. I think I stood there for a solid 20 minutes looking in the cupboards and staring into the freezer hoping that I would be struck by some ingenious idea. Then I saw the oranges and it hit me "O-raang Shh-ikun"….that is orange chicken if you can't understand the accent. I love orange chicken and I almost always order # 14 Orange Chicken when we order Chinese take out and I wondered to myself if I could make it better at home.
Last year I did a round up of the 10 most visited posts of 2009 on this blog. I was surprised to see that this year several posts from last year are still in the top 10! I just wanted to say thanks to all of you that read Amanda's Cookin', those of you that share my posts with your friends and family, and those that make my recipes and come back to tell me.
1. Basic Pancakes Whisk 1 1/2 cups flour, 3 tablespoons sugar, 1 tablespoon baking powder and 1/2 teaspoon salt. Whisk 1 1/4 cups milk, 1/2 stick melted butter,2 eggs and a little vanilla, then whisk into the flour mixture until just combined. Ladle 1/4 cupfuls onto a hot buttered skillet and cook until bubbly. Flip and cook until golden on the bottom. 2.
1. Basic Chicken Chop 1 onion, 1 celery stalk, 2 carrots and 1 tablespoon thyme; sauté in butter until tender. Season with salt and pepper.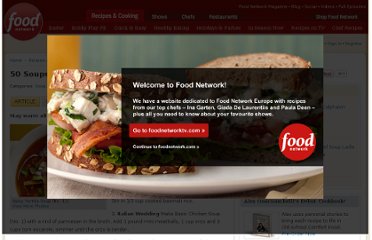 The best-tasting food is the kind that comes from your own efforts, because victory tastes oh-so-sweet. Conquer KFC-style fried chicken, smoky barbecue, wood-fired pizza, five-minute bread, and other DIY delicacies with these great food-focused projects. Photo from The Pizza Hacker . We've previously tackled 10 clever kitchen repurposing tricks and food and drink hacks , but this here is a compendium of more involved, fare more awesome projects that actually create food and drinks you can brag about. 10. Put Your Chicken on a "Throne" for Crispy Skin and Moist Meat