Home Media
Maraschino Is a Simple Web Interface to Manage Your XBMC Home Theater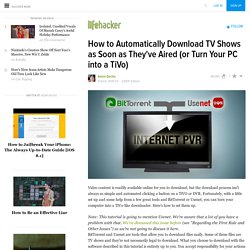 Video content is readily available online for you to download, but the download process isn't always as simple and automated clicking a button on a TiVO or DVR. Fortunately, with a little set up and some help from a few great tools and BitTorrent or Usenet, you can turn your computer into a TiVo-like downloader. Here's how to set them up. Note: This tutorial is going to mention Usenet.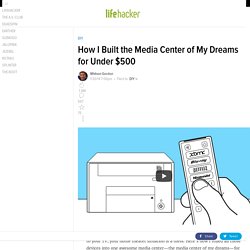 No TV tuner card...? I realize that it adds expense, but it seems worth it considering that a lot of cable companies charge you monthly to rent their box.
How to Turn Your Android into a Killer Portable Media and Gaming Center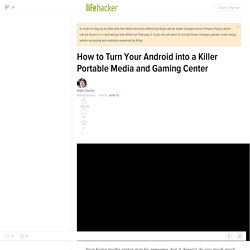 Your home media center may be awesome, but it doesn't do you much good when you're at a friend's place and desperate to watch the Game of Thrones finale, get in a few laps on Mario Kart, or listen to a great new band you discovered.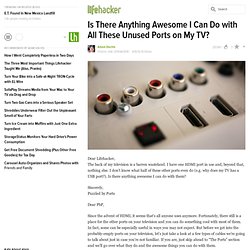 Is There Anything Awesome I Can Do with All These Unused Ports on My TV?
A PS3 will only use a single HDMI port, but will handle Blu-ray/DVD/CD/SA-CD playback as well as netflix/hulu/amazon/vudu streaming, digital movie/TV show rentals, digital picture and music consumption, and high definition gaming. I really can't think of anything else cool to do except maybe hook up your TV to a cool sound system or using a second HDMI port for your computer.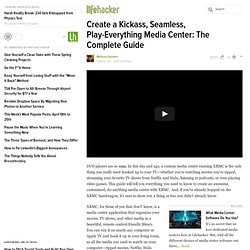 I really want to love XBMC, and maybe you guys can help me out. Here is my situation:
Backups rsync is good for many things, but not for backups. Rsync can be part of a backup solution, but it definitely isn't the entire answer. Backups need to be 5 things: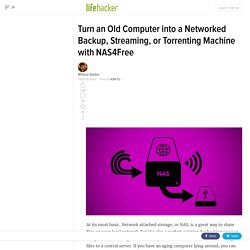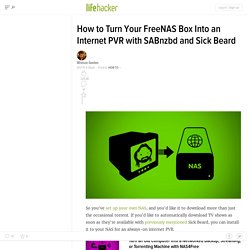 How to Turn Your FreeNAS Box Into an Internet PVR with SABnzbd and Sick Beard
So you've set up your own NAS, and you'd like it to download more than just the occasional torrent. If you'd like to automatically download TV shows as soon as they're available with previously mentioned Sick Beard, you can install it to your NAS for an always-on internet PVR. If you'd rather not keep your main machine on all day waiting for new TV shows to download, installing Sick Beard on a NAS is a fantastic way to automatically download your favorite TV shows, whether your other computers are already on or not. However, installing SABnzbd and Sick Beard to a NAS takes a bit more work than installing it to a normal computer.