Home Media
Maraschino Is a Simple Web Interface to Manage Your XBMC Home Theater. How to Automatically Download TV Shows as Soon as They've Aired (or Turn Your PC into a TiVo) Is there anyway you can explain further on what to do, this has gotten me intrigued.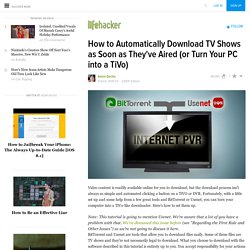 Sure. I'm on a private tracker that can give me specific RSS feeds based on what I want. I have it outputting the most recent SD TV shows. How I Built the Media Center of My Dreams for Under $500. No TV tuner card...?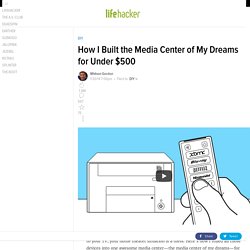 I realize that it adds expense, but it seems worth it considering that a lot of cable companies charge you monthly to rent their box. With my current company, I could go from $15/month for an HD box, to $2/month for a CableCARD - the $13/month I save means that this thing will eventually pay for itself, or at least for some of the premium streaming subscriptions I buy for it. Plus, I can use my 360's Media Center Extender features to use it to watch digital channels and recorded TV downstairs, without having to pay for a second cable box - saving me another $15 every month. On top of all that, I can get a better overall product - if I splurge for a high-end card I can watch or record up to 4 shows at once, which my current company doesn't offer. I know a lot of people build these specifically so that they can cancel their cable subscription, but if you plan on keeping it, you can get WAY more functionality out of this box with such a simple upgrade.
How to Turn Your Android into a Killer Portable Media and Gaming Center. I second this.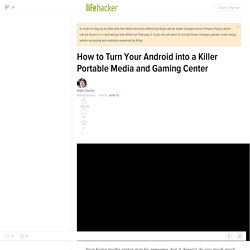 Free and open-source beats paying any day. :) SNESoid has been free since it hit the SlideMe market. Supports controllers just find (I use both Wii and an Xbox 360 controller with it). Is There Anything Awesome I Can Do with All These Unused Ports on My TV? Create a Kickass, Seamless, Play-Everything Media Center: The Complete Guide.
I have to admit, this has been a problem for me in the past as well.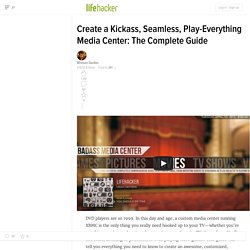 I don't know if there is an official download package to add Netflix (I can't find one at least), but what I end up doing is just run Windows Media Center for a while and then run windows update. I hate myself for having to be so vague on the details, but it seems like Microsoft really doesn't have a solid way to make this show up if it is not. The XBox 360 controller setup is actually pretty slick. Turn an Old Computer into a Networked Backup, Streaming, or Torrenting Machine with FreeNAS. Is there a way of installing FreeNAS without a cdrom?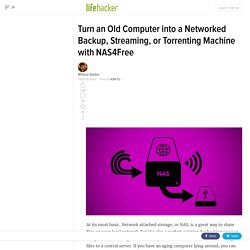 I have got usb sticks handy that I could use maybe use unetbootin? Unetbootin has FreeNAS in it, but I got nothing but trouble from that version. You can try, but I don't know if it'll work. How to Turn Your FreeNAS Box Into an Internet PVR with SABnzbd and Sick Beard. I am lazy, I downloaded Amahi, paid 5 bucks for a preconfigured (free server, app paid for due to it is tweaked to "just work").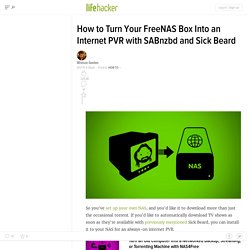 I am happy, it was stupid easy. Word to the wise, do NOT password protect it, re-rolled the server any hoo unrelated, but all in all, it is meant for internal only. Amahi does auto dynamic reservation on the fly (YOURNICK.yourhda.com)
---