Weather
Cloud Types: common cloud classifications
Cloud Types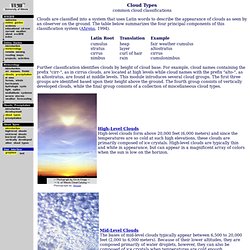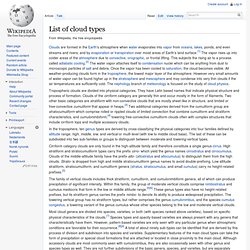 List of cloud types
Clouds are formed in the Earth's atmosphere when water evaporates into vapor from oceans, lakes, ponds, and even streams and rivers; and by evaporation or transpiration over moist areas of Earth's land surface.[1] The vapor rises up into colder areas of the atmosphere due to convective, orographic, or frontal lifting. This subjects the rising air to a process called adiabatic cooling.[2] The water vapor attaches itself to condensation nuclei which can be anything from dust to microscopic particles of salt and debris.
Global Incident Map Displaying Terrorist Acts, Suspicious Activity, and General Terrorism News
Global Disaster Alert and Coordination System
2012 Base
Emergency and Disaster Information Service
Tracking marine debris from Japanese tsunami
Video: Tsunami Aftermath: Marine Debris | Download: 1280 x 720 (70 MB)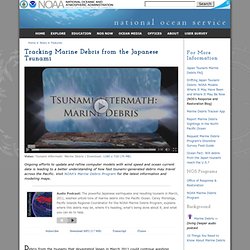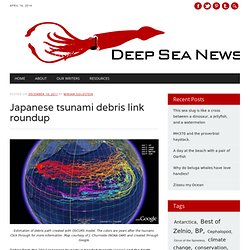 Estimation of debris path created with OSCURS model.
Japanese tsunami debris link roundup
Earthquakes, floods, and other disasters can seriously disrupt normal life.
Disaster Supplies Kit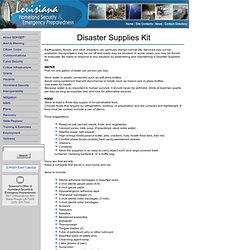 Emergency Preparedness and You
The possibility of public health emergencies arising in the United States concerns many people in the wake of recent hurricanes, tsunamis, acts of terrorism, and the threat of pandemic influenza. Though some people feel it is impossible to be prepared for unexpected events, the truth is that taking preparedness actions helps people deal with disasters of all sorts much more effectively when they do occur. To help, Centers for Disease Control and Prevention (CDC) and the American Red Cross have teamed up to answer common questions and provide step by step guidance you can take now to protect you and your loved ones.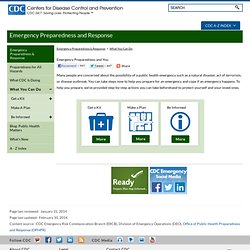 Balancing Forces: Normal 2012 Hurricane Outlook
National Hurricane Center