T-Shirts
I saw this awesome DIY from HERE I thought this would make a great beach cover up and I just had to make one. Mine is just a little different but I love how sexy it turned out.
T-shirt Re-Style. Beach cover up.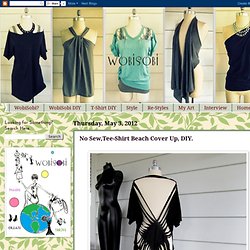 This picture has been sitting in my inspiration folder for months and for almost as long, I've been hunting for this shirt. When I finally found it, the price was more than I was willing to spend, so instead, I created a look alike using an old t-shirt. I'm very pleased with the results, though I wish I had made the braids a bit thicker.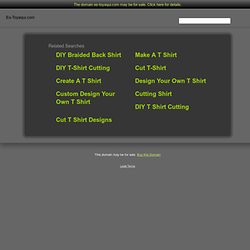 76 followers from Somewhere on Earth related articles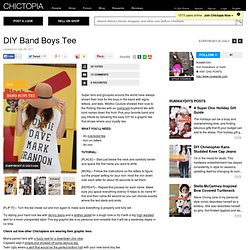 DIY Band Boys Tee
The $1,625 distressed t-shirt from Balmain is exactly the sort of thing that would inspire my dad to say "why would I pay MORE for something that has HOLES in it? I should be getting a DISCOUNT." As I am sure you can imagine, this was a huge point of contention in middle school during my Abercrombie phase. If you don't have $1,625 to shell out on a tee there is an easy way to re-create this distressed look on any tee you already have.
DIY Distressed Balmain T-Shirt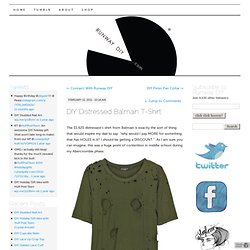 aquí: rag to fab: crop top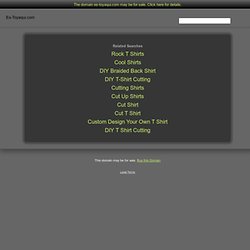 Before I left for Hawaii, my grandma gave me a shirt that she bought at a thrift store for $2. I loved the floral print, perfectly festive for Hawaii. (I'll never wear a Hawaiian button down, never!) When she gave it to me over lunch, we both thought it looked like a crop top, which I love! When I tried it on, however, it wasn't. A bit shapeless and slightly awkward with cinched drawstrings on either side, I decided to take a scissors to it.
Hi guys! My name is Kara Haupt and I blog at I Just Might Explode . I'm excited to share a super simple DIY for one of my favorite summer trends, crop tops! I love the over-sized, boxy shirts showing up in stores, but was wary about investing in more styles since they're pretty trendy. I picked up this shirt at Goodwill for $4 and decided to make my own! For this DIY, you will need: An unused and/or thrifted shirt A crop top to trace (Mine is from H&M) Scissors Pins Cute trim Funky thread (I used some metallic thread I picked up a thriftstore!)
Crop Top DIY