Diet
7 Rules to Snacking - YouBeauty.com
Daily snackers are less likely to be overweight than those who stick to three squares, but if you snack on sugary , high-calorie fare, you lose the weight loss benefits. Here's how to keep your metabolism high and weight low. 1.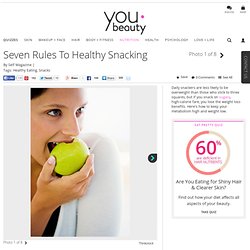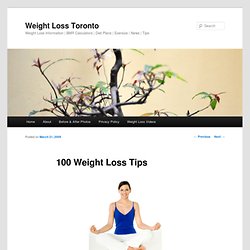 Just came across this fantastic article on yahoo where they asked a variety of diet related questions to some of the top dietitians in North America. Below is what they told them in simple to follow tips, they've learned from successful experience with thousands of clients. Some tips are new. Some you've heard before, but they're repeated because they work.
Trying to Lose Weight? 50 Delicious (and Healthy) Foods and Drinks That Fill You Up - iVillage
40 No-Fail Diet Tips to Keep Your Resolutions on Track - iVillage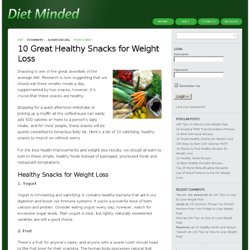 Snacking is one of the great downfalls of the average diet. Research is now suggesting that we should eat three smaller meals a day, supplemented by two snacks; however, it's crucial that these snacks are healthy. Stopping for a quick afternoon milkshake or picking up a muffin at the coffeehouse can easily add 500 calories or more to a person's daily intake, and for most people, those snacks will be quickly converted to tenacious belly fat. Here's a list of 10 satisfying, healthy snacks to munch on without worry. For the best health improvements and weight loss results, we should all learn to turn to these simple, healthy foods instead of packaged, processed foods and restaurant temptations.
10 Great Healthy Snacks for Weight Loss