Digital Distribution
Got Digital? SongCast offers a streamlined and affordable music distribution service where artists and labels can release music into major digital stores such as iTunes, AmazonMP3, Google Play, Beats Music, Spotify, Rhapsody, Emusic, and MediaNet. Plus, you'll have access to all of their respective international stores like iTunes Europe, Amazon UK, and many others. SongCast provides monthly accounting and royalty payments, along with world class artist & label support.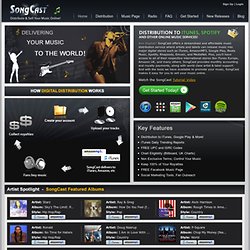 SongCast - Music Distribution
Publishing contract is on next section. AGREEMENT BETWEEN USER AND Sentric Music The Sentric Music Web Site is comprised of various Web pages operated by Sentric Music. The Sentric Music Web Site is offered to you conditioned on your acceptance without modification of the terms, conditions, and notices contained herein. Your use of the Sentric Music Web Site constitutes your agreement to all such terms, conditions, and notices.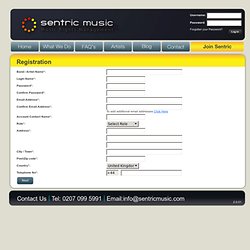 Sentric Music - helps unsigned bands collect PRS publishing roya
Digital music distribution powered by FUGA
dig dis! - digital music distribution news
digital music distribution, online record company - mp3mixtape.c
The License Agreement we offer is worldwide. You always retain ownership of your masters. We pay a royalty of 75%, based on the net amount that we receive in connection with your music.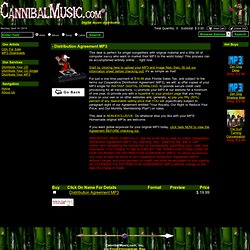 This deal is perfect for singer songwriters with original material and a little bit of computer savvy who want to market their MP3 to the world today! This process can be accomplished entirely online ... right now. Start by clicking here to upload your MP3 and image files; then, fill out our information sheet before checking out! It's as simple as that!
unnamed pearl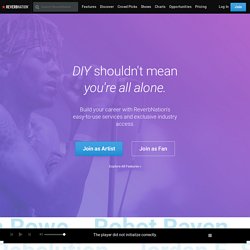 Recent Blog Posts New Twitter Profile Update: Lets Get Visual Sick of us talking about the importance of cover art yet? Prepare yourselves, here comes another one.
Uploading Your Music to iTunes with Ditto Music: Walkthrough + Competition! | The Musician's Guide
Last month I wrote a blog post called Which Music Distribution Service Rocks the Most, in which I reviewed my new favourite music distributor: Ditto Music. A few weeks after my review I was contacted by Lee Parsons at Ditto Music who explained that they had significantly improved their system since my first experience and invited me to try out the service again. So below is my step-by-step experience of uploading your music to iTunes with my thoughts at each stage, enjoy!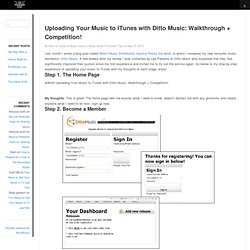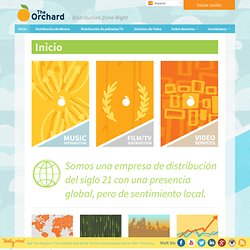 Vende música y video en todo el mundo La mayor red digital y física a nivel global Utiliza nuestra plataforma basada en tecnología de vanguardia Codificación y envíos gestionados internamente, paneles intuitivos y productos de nueva generación Connecta con fans y consumidores Marketing, promoción, servicios y herramientas de publicidad Identifica las tendencias de ventas y marketing Análisis de negocio y de la actividad diaria de ventas
Catapult Digital Distribution
Digital Music Distribution
Musicadium - Digital Music Distribution
Sell Your Music, Merch and Tickets Everywhere Online - Direct to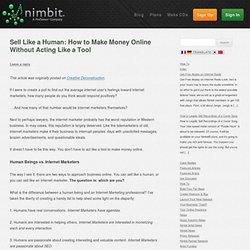 This article was originally posted on Creative Deconstruction. If I were to create a poll to find out the average internet user's feelings toward internet marketers, how many people do you think would respond positively? … And how many of that number would be internet marketers themselves?
Free Digital Music Distribution for iTunes, Spotify, Amazon, eMu
.:: iMusicianDigital ::.. - in Indie we trust - digital music di
TheBizmo
Zimbalam - Index