Tracks
Ricardo Tobar - El Sunset
James Holden & Julie Thompson - Come To Me
Chemical Brothers - Escape Velocity
Kirsty Hawkshaw-Fine Day (James Holden Remix)
Discreet Unit - Shake Your Body Down (Original Mix)
Ricardo Tobar - El Sunset
Shifty - Fergie - Spotify
Massive Attack - Paradise Circus (Gui Boratto Remix) - FULL SONG !!!
Soul clap - wicked games .wmv
Blah Blah Blah: Blah Blah Blah - Top 30 Tracks of 2010
6th January 2011 These are the 30 tracks that have been jostling for position in our respective record bags throughout 2010, and have most likely been hyping a dance floor somewhere near you.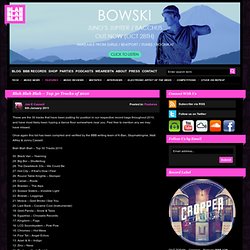 James Holden - Triangle Folds Inside Out
Caribou - Bowls (james holden mix)
You know you're gold You don't gotta worry none Oasis child Born and so wild Don't I know you better than the rest?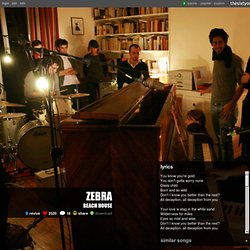 Zebra by Beach House
Leggings - Bowski - Spotify