Online textbooks and activities
SpanishTechbook - Home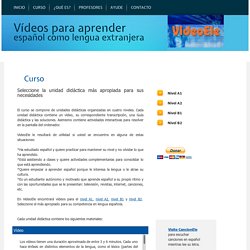 Curso. Está organizado en cuatro niveles, cada uno con vídeos
Los vídeos tienen una duración aproximada de entre 3 y 6 minutos. Cada uno hace énfasis en distintos elementos de la lengua, como el léxico (partes del cuerpo, tiendas, deportes...), funciones comunicativas (expresar gustos, expresar opiniones, dar información, hablar del tiempo atmosférico...), gramática (verbos irregulares, presente de subjuntivo...) o elementos culturales (la Navidad, actividades del ocio, el transporte en tren...) Observe con detenimiento las imágenes, porque reflejan escenas cotidianas así como numerosos elementos culturales presentes en el entorno de un país hispanohablante. Todos los vídeos se ofrecen con subtítulos en español y además, muchos subtítulos han sido traducidos al inglés, italiano y alemán. Puede activar o desactivar esta opción, y elegir el idioma, con el botón que aparece a la derecha de la barra del reproductor.
busuu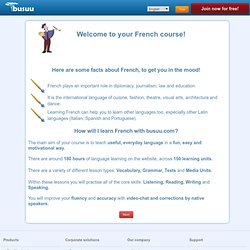 Welcome to your French course! Here are some facts about French, to get you in the mood! How will I learn French with busuu.com? The main aim of your course is to teach useful, everyday language in a fun, easy and motivational way.
Happy Hour Spanish – Learn Spanish While Traveling Spain
This one's for the teachers. Within the last few years, we've been stretched quite thin when it comes to budgetary matters, and very few sectors of our economy have witnessed as dramatic a cut in services as our schools. With this in mind, I've made the decision to put my greediness aside, and offer some help instead.
WordPlay CafeDogfoose.com (Michael Kline)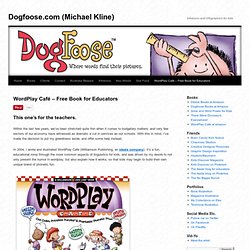 Materials and resources for language teachers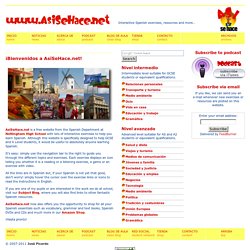 AsíSeHace.net is a free website from the Spanish Department at Nottingham High School with lots of interactive exercises to help you learn Spanish. Although this website is specifically designed to help GCSE and A Level students, it would be useful to absolutely anyone learning Spanish. It's easy: simply use the navigation bar to the right to guide you through the different topics and exercises. Each exercise displays an icon telling you whether it is a reading or a listening exercise, a game or an exercise with video. All the links are in Spanish but, if your Spanish is not yet that good, don't worry! simply hover the cursor over the exercise links or icons to read the instructions in English.
Languages - Spanish - Mi Vida Loca