Energy
EnergyBoom | the energy that powers change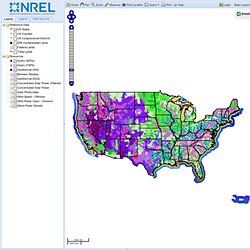 RE Atlas | maps.nrel.gov
The RE Atlas application is an interactive map tool that allows the user to browse research data concerning renewable energy resources. RE Atlas is dynamically generated. If you are using a specialized screen reader and having difficulty understanding the page content, please contact the technical response team at 800-254-6735 who can assist you with a verbal or written description. Controlling Layers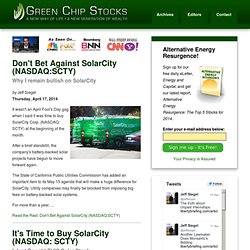 Alternative Energy Stocks & Green Investing News and Strategies
Don't Bet Against SolarCity (NASDAQ:SCTY) Why I remain bullish on SolarCity by Jeff SiegelThursday, April 17, 2014
UpWind Solutions is the wind industry's most comprehensive operations and maintenance independent service provider. We operate and maintain a large fleet of wind turbines for our customers in North America, offering a high tech alternative to the turbine suppliers. Our engineering expertise, condition based monitoring, parts capability, and vortex generator solution provide wind farm owners with a choice to work with a technologically advanced, collaborative and transparent service provider.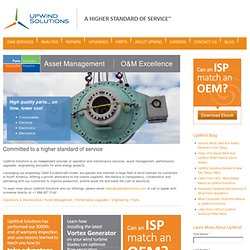 UPWIND SOLUTIONS | WIND TURBINE MAINTENANCE | WIND TURBINE OPTIMIZATION | WIND ENERGY
Alternative Energy (dot) Com, Green Jobs, News, Products, Education for Green and Renewable Energy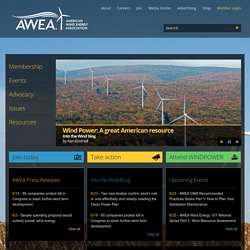 The American Wind Energy Association hosted the release of its U.S. Wind Industry Annual Market Report Year Ending 2013 at TradeWind Energy's headquarters in Lenexa, Kansas. With wind power now producing almost 20 percent of the state's generation, up from just over 11 percent in 2012, Kansans are benefitting from a low-cost, fixed-price power source that diversifies the energy mix while driving local economic development. Speakers included Rob Freeman, CEO of TradeWind Energy, Elizabeth Salerno, AWEA's Vice President of Industry Data & Analysis Elizabeth Salerno, Randi Tveitaraas Jack, International Development Manager for the Kansas Department of Commerce, Steve Goble the U.S. Service Sales Manager for kk-electronic and Pete Ferrell Rancher and Project Manager for Energy for Generations.