Energy
EnergyBoom | the energy that powers change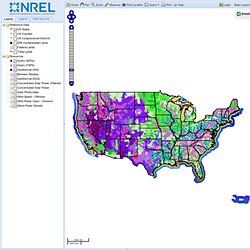 RE Atlas | maps.nrel.gov
The RE Atlas application is an interactive map tool that allows the user to browse research data concerning renewable energy resources. RE Atlas is dynamically generated. If you are using a specialized screen reader and having difficulty understanding the page content, please contact the technical response team at 800-254-6735 who can assist you with a verbal or written description. Controlling Layers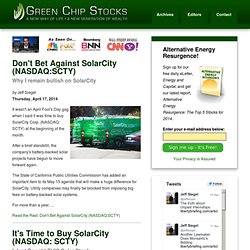 Alternative Energy Stocks & Green Investing News and Strategies
Will New EPA Rules DeThrone King Coal? Squeezing Coal out of the Equation by Jeff SiegelTuesday, January 7, 2014
UpWind Solutions is the wind industry's most comprehensive operations and maintenance independent service provider. We operate and maintain a large fleet of wind turbines for our customers in North America, offering a high tech alternative to the turbine suppliers. Our engineering expertise, condition based monitoring, parts capability, and vortex generator solution provide wind farm owners with a choice to work with a technologically advanced, collaborative and transparent service provider.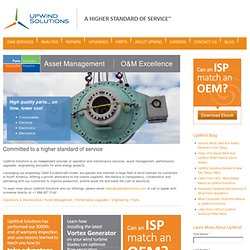 UPWIND SOLUTIONS | WIND TURBINE MAINTENANCE | WIND TURBINE OPTIMIZATION | WIND ENERGY
Alternative Energy (dot) Com, Green Jobs, News, Products, Education for Green and Renewable Energy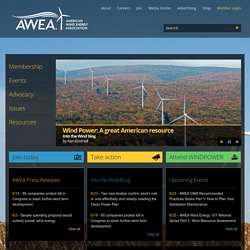 Click here for the video of the celebration Dec. 16 at Siemens' Fort Madison wind blade factory, led by Iowa Gov. Terry Branstad, Mark Albenze, chief executive officer of wind power Americas for Siemens Energy Inc., and AWEA CEO Tom Kiernan. This event marks the world's largest order for onshore wind turbines. Worth $1.9 billion, the 448 2.3-MW turbines will be installed at five MidAmerican wind farms across Iowa, creating 1,000 construction jobs, 40 permanent jobs, plus 500 jobs at Siemens' operation in Lee County.