Natural language processing
Cognitive Code
The Story of Evi Evi was founded in August 2005, originally under the name of True Knowledge, with the mission of powering a new kind of search experience where users can access the world's knowledge simply by asking for the information they need in a way that is completely natural. The True Knowledge internet answer engine was launched in 2007 to excellent response from users who were not only able to access the wealth of information Evi could provide, but were able to contribute directly to the ever growing database of facts.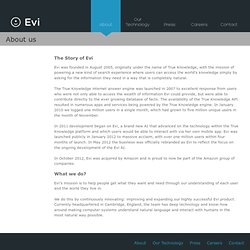 True Knowledge — The Internet Answer Engine
Anna Kibort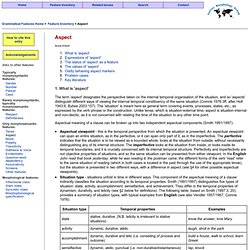 Grammatical Features - Aspect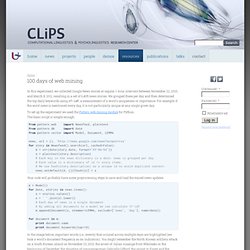 In this experiment, we collected Google News stories at regular 1-hour intervals between November 22, 2010, and March 8, 2011, resulting in a set of 6,405 news stories. We grouped these per day and then determined the top daily keywords using tf-idf, a measurement of a word's uniqueness or importance. For example: if the word news is mentioned every day, it is not particularly unique at any single given day.
100 days of web mining | CLiPS
Pattern | CLiPS
Pattern is a web mining module for the Python programming language.
Analogy as the Core of Cognition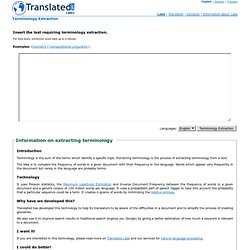 Terminology Extraction
Introduction
EUR-Lex
NLTK Home (Natural Language Toolkit)
Latent Dirichlet Allocation