IMDb
Opening This Week - January 17 The Buzz: Ma'dea taking over as Alex Cross didn't really pan out, but when you position the new Captain Kirk as the new Jack Ryan, suddenly most everyone feels that the Tom Clancy character is in appealing hands -- especially knowing that Kenneth Branagh, who successfully wove together several genres in Thor, is behind the camera here. We think the studio most likely is expecting modest returns, but if opening weekend is a big surprise at the box office, you could be looking at a sequel/potential new franchise.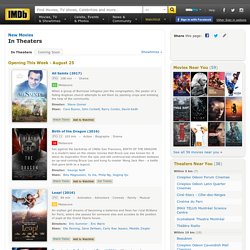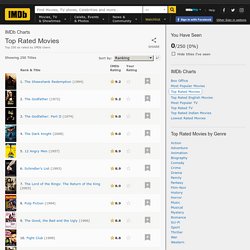 IMDb Charts As voted by regular IMDb users The formula for calculating the Top Rated 250 Titles gives a true Bayesian estimate: weighted rating (WR) = (v ÷ (v+m)) × R + (m ÷ (v+m)) × C Where:
Movie News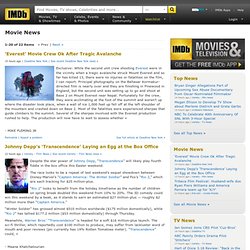 1-20 of 56 items « Prev | Next » Paul Greengrass To Helm Cyber-Espionage Thriller 'The Director' 9 hours ago | The Playlist | See recent The Playlist news » Tomorrow morning we'll see if Paul Greengrass will earn his second Oscar nomination for "Captain Phillips," but even if he somehow misses out, the filmmaker is keeping an eye toward his next gig. He doesn't have anything lined up as his next go project — he dropped out of "The Trial Of The Chicago 7" last fall while "Memphis" is still on the backburner — but it looks like he got on with his "Captain Phillips" producer Scott Rudin just fine.
Trailers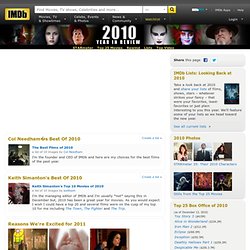 Year In Review | 2010
Reasons We're Excited for 2011 We take a closer look at some of the 2011 movies, shows, people and trends that have us intrigued and more than a little impatient for year to come. Ten Reasons We Loved Watching TV in 2010