Web design
Orbifold
Webdesign-Regeln - Forms that work: Designing web forms for usability - The design of forms
The first time I discovered the 960 Grid System, I was immediately excited about the possibilities of implementing complex layouts so easily. However, since I was fairly new to web design at the time, when I downloaded the files, I quickly became overwhelmed at how complicated the whole thing seemed.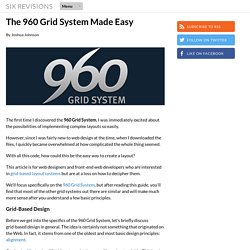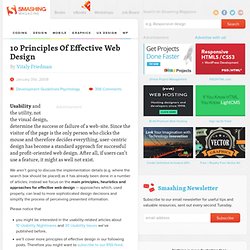 Advertisement Usability and the utility, not the visual design, determine the success or failure of a web-site. Since the visitor of the page is the only person who clicks the mouse and therefore decides everything, user-centric design has become a standard approach for successful and profit-oriented web design.
Sometimes you just want to get the information you're after, save it and move along. And you can't. Usability nightmares — which are rather the daily routine than an exception — appear every now and again; usually almost every time you type your search keywords in Google.
10 Usability Nightmares You Should Be Aware Of - Smashing Magazine