Electronics
Forum for Electronics
Wireless temperature picture frame mashup Posted by Beth on Wednesday, January 21, 2009 · 15 Comments This is the latest geeky addition to our home decor.
Wireless temperature picture frame mashup : scanlime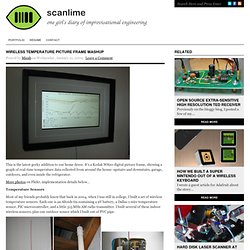 Guitar pickup 101
808 Car Keys Micro Camera, Spy Video Recorder, Review
This is the start page for my series of over fifty Arduino tutorials . Each tutorial from chapter zero to thirteen will cover a variety of topics and lessons, then from chapter fourteen each chapter will cover a particular topic. If you are looking to learn about the world of Arduino – this is a great place for beginners to start, or for more experienced users to brush up on their knowledge. Scroll down to read the contents of each chapter.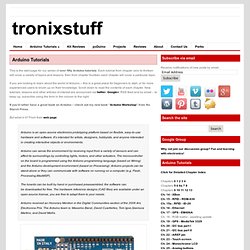 The LC Oscillator Is A Tank Circuit It was discovered pretty early on in electronics that if you put an inductor and capacitor in parallel with each other, they will resonate at a specific frequency. Ideally charge flows back and forth between the 'top' and 'bottom' capacitor plates generating this resonant frequency (similar to how a pendulum swings back and forth).
FM Bug Transmitter Mint Box - Theory