Tbc 0
French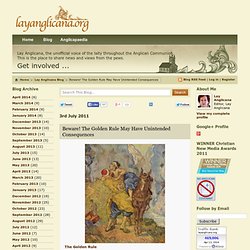 The Golden Rule 'One should treat others as one would like others to treat oneself '. Its corollary, ' One should not treat others in ways that one would not like to be treated ' is sometimes called the Silver Rule. Both were part of the religions and philosophies of ancient Babylon, China, Egypt, Greece, India, Judaea and Persia. There are three well-known passages in which Jesus preaches the rule: Matthew 7.12 In everything do to others as you would have them do to you; for this is the law and the prophets. Luke 6.31 Do to others as you would have them do to you. Luke 10.25-28 Just then a lawyer stood up to test Jesus.
Lay Anglicana Blog - Beware! The Golden Rule May Have Unintended Consequences
Le Relais : L'économie au service de l'Homme [ Portail national ]
L'économie n'a pas bonne presse. Trop vite assimilée à la finance internationale, aux prises de position spéculatives, aux rémunérations surréalistes, elle demeure en France un domaine perçu comme lointain, quand il n'est pas inquiétant. Doit-on y voir les effets du colbertisme français, ancré dans un quotidien dont les services publics et l'administration constituent encore l'ossature de l'imaginaire collectif français ? Doit-on y voir les effets d'une crise morale et budgétaire qui ne lâche plus notre pays depuis plus de trente ans ? Doit-on considérer, aussi, que l'économie peine à trouver sa place en tant que science ?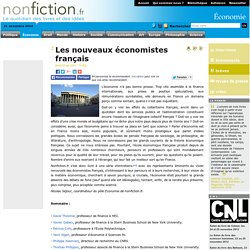 Les nouveaux économistes français
PEERS: Public Education and Empowerment Resource Service
Ad Support : Nano Technology Netbook Technology News Computer Software NASA's Kepler spacecraft hunting for Earth-like planets around other stars has found 706 candidates for potential alien worlds while gazing at more than 156,000 stars packed into a single patch of the sky. Kepler will continue conducting science operations until at least November 2012, searching for planets as small as Earth, including those that orbit stars in a warm, habitable zone where liquid water could exist on the surface of the planet. Since transits of planets in the habitable zone of solar-like stars occur about once a year and require three transits for verification, it is expected to take at least three years to locate and verify an Earth-size planet. The expectation is that Kepler should be able to identify at least 60 habitable earthlike planets in its 500 light year range. The new estimate is that there are 100 million habitable worlds in the Galaxy.
NASA Kepler Space Telescope has 700 Planet Candidates and Many are Earthlike and the New Estimate is 100 million habital planets in the Milky Way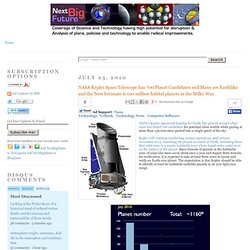 2think.org - science, philosophy, etc. - book reviews, methodology examination, and more
"A Stem Cord of a Web of Relationships"
Participants in Ogallala Commons meditate on what it means to be a commoner. This draft treatise is compiled from notes recorded at Ogallala Commons inaugural Commoners University on June 22-23, 2009 held at Casa La Entereza in Nazareth, Texas. (Sources of the notes were the participants: Andy Wilkinson, Father Ken Keller, Erin Hoelting, Darryl Birkenfeld, Julie Boatright, and Kim Barker.) I.
Future Shock is a book written by the futurist Alvin Toffler in 1970. In the book, Toffler defines the term " future shock " as a certain psychological state of individuals and entire societies. His shortest definition for the term is a personal perception of " too much change in too short a period of time ".
Future Shock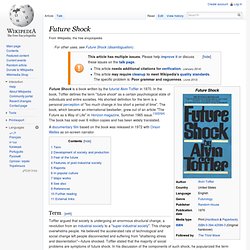 whats-legal-illegal-america.jpg
The Sceptical Futuryst
Intelligence collective et entreprise 2.0 - [ ]
Publié dans la newsletter d'Alticentre en mars 2009 Dans cet article, je vous propose quelques réflexions sociologiques sur l'intelligence collective, pour aboutir à des applications pratiques. Commençons par une définition. Qu'est ce que l'intelligence collective ?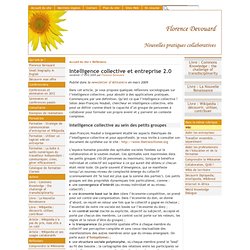 Quest 4 Belonging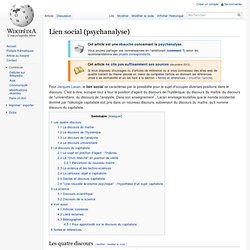 Lien social (psychanalyse)
Un article de Wikipédia, l'encyclopédie libre. Pour Jacques Lacan , le lien social se caractérise par la possibilité pour le sujet d'occuper diverses positions dans le discours. C'est-à-dire, occuper tour à tour la position d'agent du discours de l'hystérique, du discours du maître, du discours de l'universitaire, du discours de l'analyste.
Whistleblower: Libya "Vampire War" is About Oil and CIA Heroin Trade Cover-up Susan Lindauer opednews.com 3 apr 2011 Susan Lindauer, former U.S. Asset who covered Libya at the United Nations from 1995 to 2003 Who are we kidding? The United States, Britain and NATO don't care about bombing civilians to contain rebellion.
Libya "Vampire War" is About Oil and CIA Heroin Trade Cover-up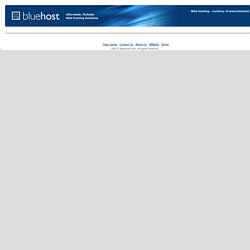 Human Behavior and Evolution Society | HBES | Home
Les Rothschild conduisent la « Symphonie Rouge »  /  IG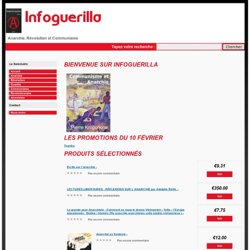 L'anarchie (du grec αναρχία / anarkhia, composé de an, préfixe privatif ... anarchiste » comme celui qui est « purifié volontairement, par une révolution ... Le terme anarchie est un dérivé du grec « ἀναρχία » (« anarkhia. Composé ... Gaetano Manfredonia (Dir.), Les anarchistes et la révolution française, Paris, éd. du ML ... "Un exemple de révolution anarchiste sur une grande échelle, le meilleur à mon sens, c'est l'Espagne de 1936.
November 9, 2003 Incredible and bizarre as it sounds, humanity is indeed the victim of a diabolical conspiracy. War, depression and genocide in the past century were not accidental or inevitable but the result of malevolent design.
Rothschilds Conduct "Red Symphony"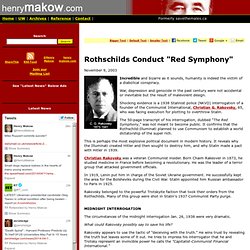 Advancing Performance Based Earthquake Engineering at PEER
Advancing Performance-Based Earthquake Engineering Helmut Krawinkler Professor of Civil and Environmental Engineering, Stanford University The Pacific Earthquake Engineering Research Center (PEER) has set the lofty goal of developing and disseminating urban earthquake risk-reduction technologies. This goal is to be achieved through a research program that is organized to promote an integrated, multidisciplinary systems approach to performance-based earthquake engineering (PBEE).
Message in-a-Box
Intelligence Advanced Research Projects Activity
The Intelligence Advanced Research Projects Activity (IARPA) is a United States research agency under the Director of National Intelligence 's responsibility. In January 2008, Lisa Porter , an administrator at NASA with experience at DARPA , was appointed director [ 1 ] of the activity formed in 2006 from the National Security Agency 's Disruptive Technology Office (DTO), the National Geospatial-Intelligence Agency 's National Technology Alliance and the Central Intelligence Agency 's Intelligence Technology Innovation Center. [ 2 ] [ edit ] Goals
Information & gouvernance
Lobster: Journal of parapolitics, intelligence and State Research