SEO Misc...
Think social, think search - MUZTEC
What is a canonical page? A canonical page is the preferred version of a set of pages with highly similar content. Why specify a canonical page?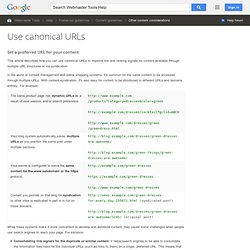 Backlink Inventory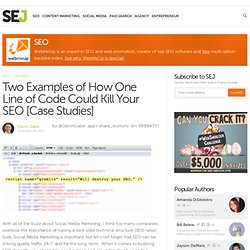 Two Examples of How One Line of Code Could Kill Your SEO [Case Studies]
inShare153 With all of the buzz about Social Media Marketing, I think too many companies overlook the importance of having a rock solid technical structure (SEO-wise).
21 Infographics: SEO Explained | Geraldes's Blog
Glossaire webmarketing SEO SEM ... - BLOGibi.NET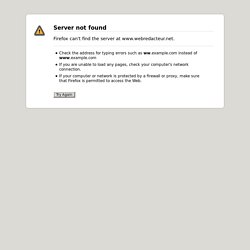 A | B | C | D | E | F | G | H | I | J | K | L | M | N | O | P | Q | R | S | T | U | V | W | X | Y | Z Adwords est la plateforme d'achat de liens sponsorisés de Google. Cette plateforme fonctionne sous forme d'enchère sur des mots clés.
SEO Software System | Web Presence Optimization | gShift Labs
Improve Search Engine Ranking using WordPress | IM Review Exposed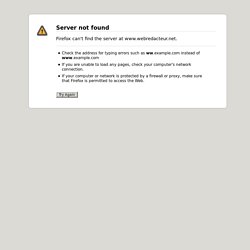 Cette semaine il m'a été donné l'occasion de réfléchir sur la conception des deux types de rapports à envoyer à nos clients :
Référencement payant (SEM) - Découvrez les articles Référencement payant (SEM) - BLOGibi.NET
The Web Robots Pages