SEO Misc...
Think social, think search - MUZTEC. A propos de l'attribut rel="canonical" - Centre d'aide pour les webmasters. This article describes how you can use canonical URLs to improve link and ranking signals for content available through multiple URL structures or via syndication.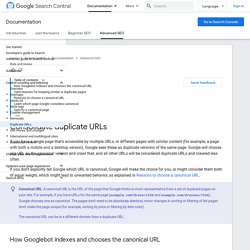 In the world of content management and online shopping systems, it's common for the same content to be accessed through multiple URLs. With content syndication, it's also easy for content to be distributed to different URLs and domains entirely. For example: Backlink Inventory. Two Examples of How One Line of Code Could Kill Your SEO [Case Studies] With all of the buzz about Social Media Marketing, I think too many companies overlook the importance of having a rock solid technical structure (SEO-wise).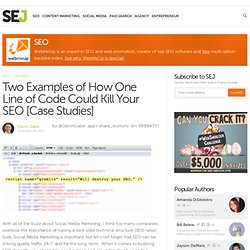 Sure, Social Media Marketing is important, but let's not forget that SEO can be driving quality traffic 24/7, and for the long-term. When it comes to building SEO strength, you absolutely need a clean and crawlable structure so the search engines can easily crawl and then index your content. If your site can't be crawled or indexed properly, you're essentially dead in the water. You can build links until the cows come home and it won't make a difference SEO-wise. I perform a lot of SEO Audits at G-Squared, and across a wide range of web sites. 21 Infographics: SEO Explained | Geraldes's Blog. SEO SEM Social Media (Search Engine Optimization & Internet Marketing) Actualités sur le groupe.
I normally aim to write one to two blogs per week but the reason I was kinda away this week (apart from the nasty flu I've suffered from since Friday night) is due to some development issues with a client's web site.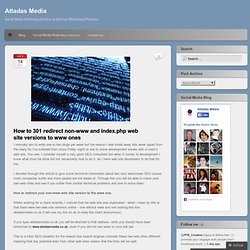 You see, I consider myself a very good SEO consultant but when it comes to development I know what must be done but not necessarily how to do it, as I have web site developers to do that for me. I decided through this article to give some technical information about two very well-known SEO issues most companies suffer and most people are not aware of. Glossaire webmarketing SEO SEM ... - BLOGibi.NET. A | B | C | D | E | F | G | H | I | J | K | L | M | N | O | P | Q | R | S | T | U | V | W | X | Y | Z Adwords est la plateforme d'achat de liens sponsorisés de Google.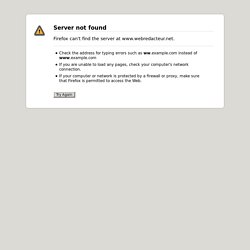 Cette plateforme fonctionne sous forme d'enchère sur des mots clés. Plus le mot clé est demandé plus il sera cher. Diverses options de cibl... Lire la suite Terme utilisé pour définir les liens externes pointant vers votre site. SEO Software System | Web Presence Optimization | gShift Labs. Improve Search Engine Ranking using WordPress | IM Review Exposed. Référencement payant (SEM) - Découvrez les articles Référencement payant (SEM) - BLOGibi.NET. Cette semaine il m'a été donné l'occasion de réfléchir sur la conception des deux types de rapports à envoyer à nos clients : , il a donc fallu que je trouve des indicateurs et plus largement des informations permettant aux clients de visualiser au premier coup d' œil les aboutissants de notre travail.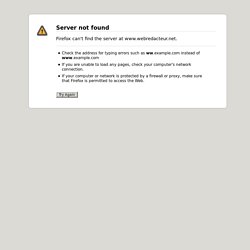 Les KPI : Le pourcentage du trafic provenant des outils de recherches décomposé en trafic provenant du référencement naturel et du référencement payant (Adwords) Vue d'ensemble - Centre d'aide AdWords. The Web Robots Pages.
---